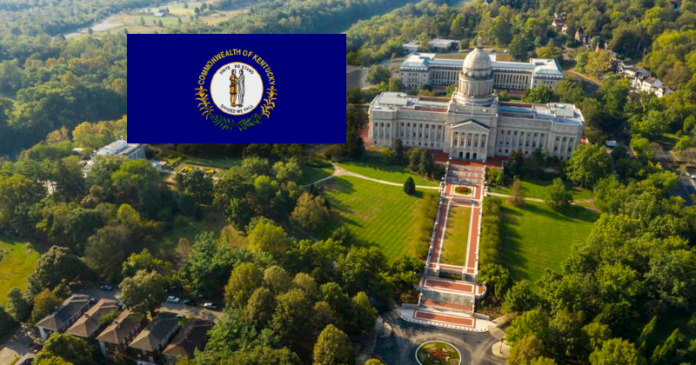 With incumbent Democrat Andy Beshear seeking a second term as Kentucky's governor, 12 Republicans have declared their candidacy in Kentucky's Republican Gubernatorial Primary. Below is a list of the twelve candidates, confirmed by Kentucky's Secretary of State, including their career background and voting record on major issues, if applicable.
Kentucky Republican Gubernatorial Primary Candidates
Daniel Cameron: As the Attorney General of Kentucky, Cameron recently gained statewide and national attention when he demanded records involving COVID school closures that are concealed by Governor Beshear. Cameron describes himself as a bold conservative who is endorsed by former President Donald Trump. As a rising young star in the GOP, Cameron may enjoy the benefit of an influx of additional campaign funds from out of the state, which could pose a major fundraising challenge to Beshear. Cameron's campaign website is cameronforkentucky.com
Jacob Clark: Jacob Clark's career experience includes working in engineering. Clark doesn't have experience as an elected official, but has run for political office in the past. In 2022, Clark ran in the Republican Primary for the 18th District in Kentucky's House of Representatives,where he lost to Samara Heavrin, with Heavrin getting 57.3 percent of the vote, to Clark's 42.7 percent. Clark describes himself as a "warrior for liberty and freedom" and is a staunch supporter of the Second Amendment. campaign website doesn't appear to be up yet, but he has a Twitter account at Twitter.com/clark4ky
David Cooper: According to David Cooper's campaign website, his career experience includes service in the Army National Guard, and he is also an ordained minister and the author of a children's book. Cooper doesn't have experience as an elected official. Cooper's campaign website is Cooperforky.com
Kelly Craft: Kelly Craft served as the United States' Ambassador to Canada from 2017-2019. Ealier in her career, Craft was appointed by President George W. Bush as a US alternate delegate to the United Nations in 2007, where her focus included US engagement in Africa. Craft describes herself as Christian conservative. Her campaign website is KellyCraft.com
Eric Deters: Nicknamed "The Bulldog" for his aggressive defensive of his clients during his career as an attorney, Eric Deters describes his political philosophy as "a registered Republican with Libertarian and conservative views." Deters currently hosts a political talk show on, 700 WLW, Realtalk 1160. Deter's political experience includes serving as chairman for Chairman of Northern Kentucky for Trump in 2016 and the Kenton County Republican Party from 1988-1992. Deters also served as the state party's Congressional District 4 chairman from 1990 to 1992, the same district where he served as chair for Larry Forgy's campaign for governor in 1991. Deter's campaign website is detersforgovernor.com
Bob DeVore: Bob DeVore served in the U.S. Navy from 1974 to 1999. His public service experience also includes serving on on the McCreary County School Board from 2000 to 2006. In the private sector, Devore has worked as a dock lead at UPS. Devore ran for Jefferson County Clerk of Court in 2022 and finished in second place to Barbara Holsclaw. DeVore describes himself as a Christian conservative. Devore's campaign website is morewithdevore.com
Mike Harmon: As Kentucky's State Auditor since 2015, Mike Harmon enters the race with the advantage of name recognition and deep knowledge of Kentucky's budgeting. Harmon also spent 13 years as a member of the state legislature, where he served as the Vice Chairman of the House Standing Committee on Tourism Development and Energy. He also served as a member of the committees for Banking and Insurance, Elections, Constitutional Amendments & Intergovernmental Affairs, Health and Welfare. Harmon describes himself as a Christian conservative dedicated to returning constitutional leadership to the governor's office. Harmon's campaign website is mikeharmon.com.
Alan Keck: Alan Keck was elected mayor of his hometown of Somerset in November 2018. Keck, who also has experience as a business executive, describes himself as "a family man, businessman and innovator ready to lead Kentucky…a man of deep faith who is ready to give hope to working families." Keck's campaign website is keckforkentucky.com
Ryan Quarles: As the state's Secretary of Agriculture, Ryan Quarles touts one of the longest lists of endorsements from state. From 2010 to 2014, Quarles served as member of the House of Representatives.Quarles describes himself as an outspoken advocate for Kentucky's farmers. A native of Scott County, Quarles grew up on his family's farm in central Kentucky, an area where they have lived and farmed for more than 200 years.Quarles' campaign website is ryanquarles.com
Robbie C. Smith: As a high school math teacher from Madison County, Robbie C. Smith describes himself as a pro-life Christian and a common man for the Commonwealth. Smith has also stated that he believes lockdowns are unconstitutional. Smith's campaign website is rsmith4gov.com
Dennis Ray Ormerod: The only information available for Ormerod is found on the Kentucky Secretary of State's official list of declared candidates, which shows Ormerod as a resident of Louisville who filed to run on January 6, 2023.
Johnny Ray Rice: The only information available for Rice is found on the Kentucky Secretary of State's official list of declared candidates, which shows Rice as a resident of Berry, who filed to run on January 6, 2023.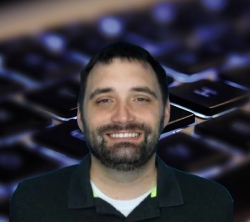 Latest posts by Matt O'Hern
(see all)