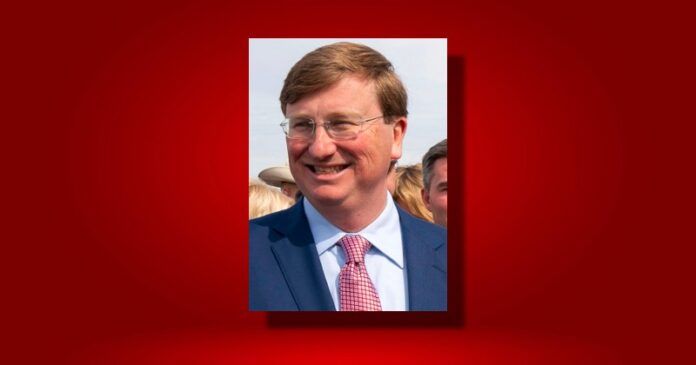 Democrats are eyeing Mississippi for a potentially shocking upset in a gubernatorial race. Mississippi Governor Tate Reeves entered his fourth year in office with an unusually low approval rating for an incumbent Republican in a dark red state.
Results from a recent Mississippi Today/Siena College poll showed Reeves with a 48 percent approval rating. What is more troubling for Reeves is the fact that only 33 percent of respondents in the same poll said they would vote to re-elect reeves, and only 15 percent said they strongly approve of Reeve's performance in office, compared to 27% saying they strongly disapprove of his performance.
Reeves' opponent, Democratic Public Service Commissioner Brandon Presley, is a distant cousin of the iconic American rockstar, Elvis Presley. Despite Presley's relation to one one of the most famous Americans in history, the majority of voters (61 percent) polled said they weren't familiar enough with Presley were not familiar with his background to offer an opinion of him as a candidate.
In a recent interview with Fox News Digital, Reeves said that he's seeking to completely eliminate income tax in Mississippi. The last Democrat to win a gubernatorial race in Mississippi was David Ronald "Ronnie" Musgrove, who served only one term, from 2000 to 2004.
One recent milestone that could help Reeves raise his approval rate is the recent news that Mississippi's graduation rate reached an all-time high.
"The conservative education reforms we fought so hard for over the years are working," Reeves said. "Couple this with keeping our kids in the classroom while other states relied on virtual learning, and you can see how we got to this historic achievement. Kudos to the teachers for stepping up and going back into the classroom, and kudos to the parents for playing an active role in their kids' education."