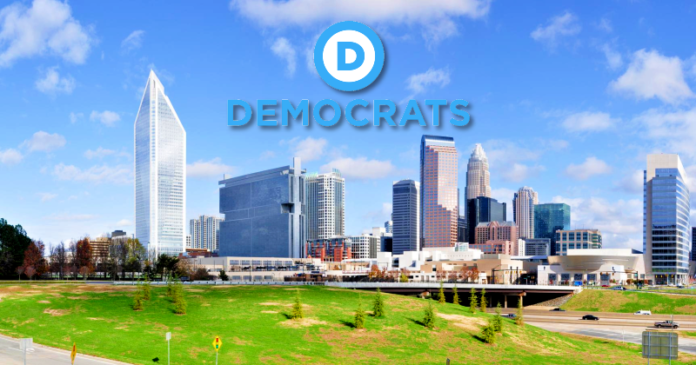 Republican Ted Budd will be North Carolina's next U.S. Senator, but state Democrats have new reasons to view their chances in 2024 with more optimism, thanks to an influx of new residents flocking to the state's largest cities, Durham, Raleigh and Charlotte.
In recent report from the Kenan Institute known as the "American Growth Project", released on Tuesday, the Research Triangle, which includes the Raleigh and Durham area, is the fourth fastest-growing area of the United States.
"The region ranks particularly high due to its importance in the biotechnology and bio-manufacturing sectors, according to a statement from the Kenan Institute shared with WRAL TechWire."
The same report ranked Charlotte as the eighth-fastest growing city in the United States. For the past several decades and in the 2022 Midterm election, Democrats have relied on heavy turnout from young voters and minorities residing throughout the metro areas of the largest cities.
Final tallies are still being registered, but as of the most recent reporting, the states where Democratic candidate Cheri Beasley received the largest proportion of votes were in:
Mecklenburg County (Home of Charlotte): Beasley (D) won by 32.5% and got 234,363 votes.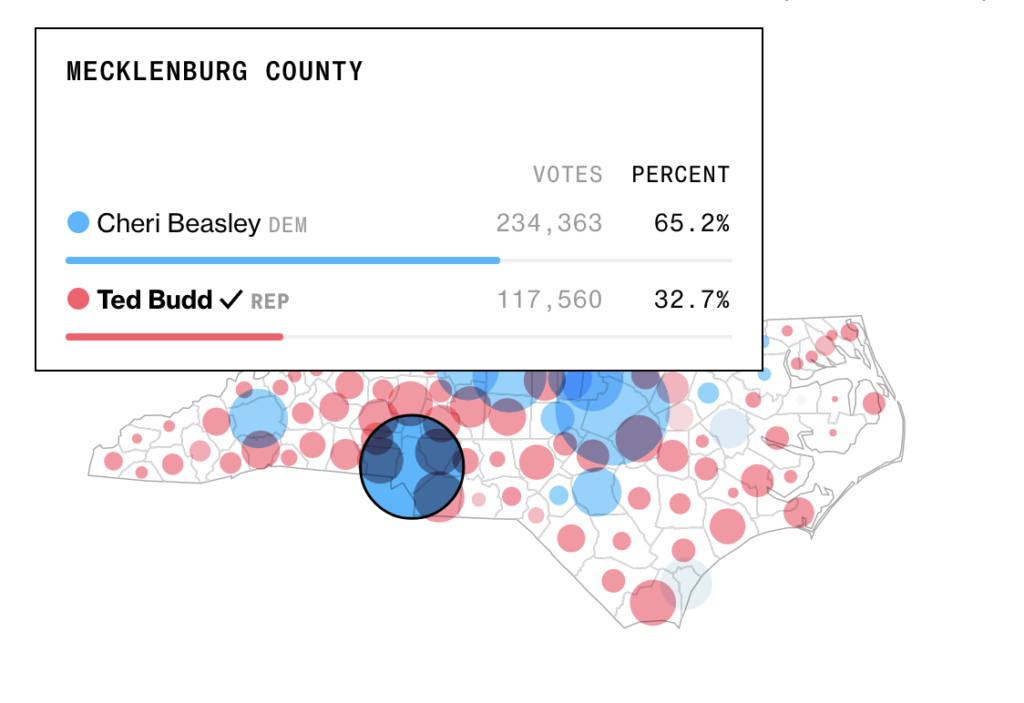 Wake County (Home of Raleigh and Durham): Beasley won by 26.1, and got 275, 144 votes.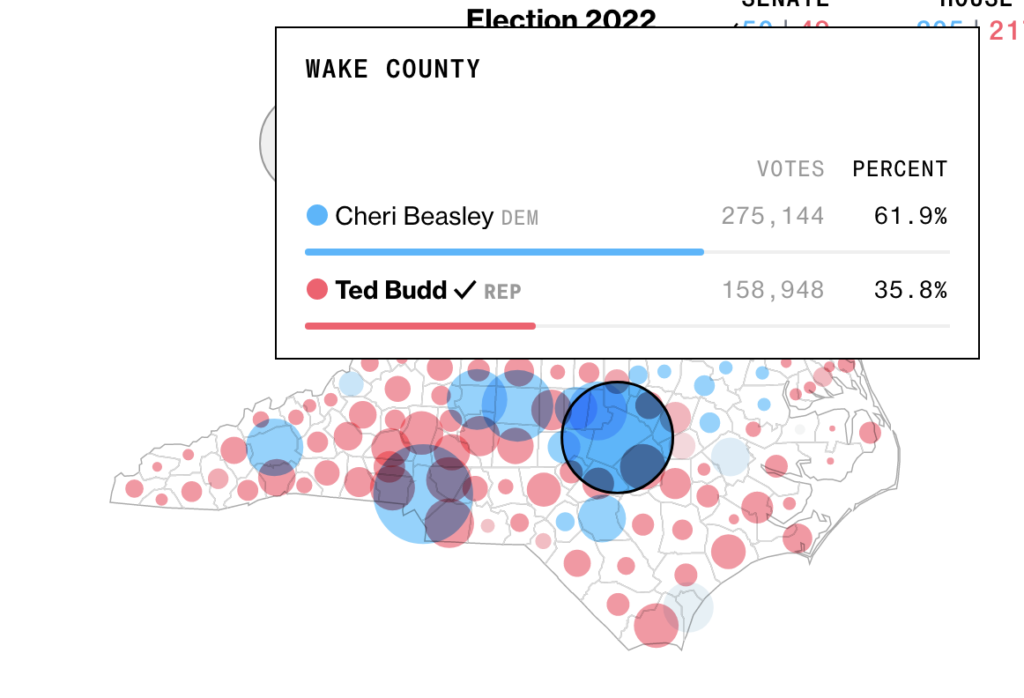 New South Politics was founded by Matt O'Hern. Since 2004, O'Hern has worked with political campaigns in roles ranging from nationwide digital marketing for Presidential campaigns to door-to-door canvassing at the local level. O'Hern's journalism experience includes political news reporting and editing for various organizations and news publications in Florida since 2005. O'Hern graduated from Samford University in Birmingham, AL with a degree in journalism and a minor in political science.
New South Politics was created to inform and update voters in southern states on both sides of the aisle about the latest developments surrounding the top political issues surrounding the 2022 Midterm Election and the 2024 Presidential Election. Visit our sister site: 2024Field.com for more analysis on potential candidates.