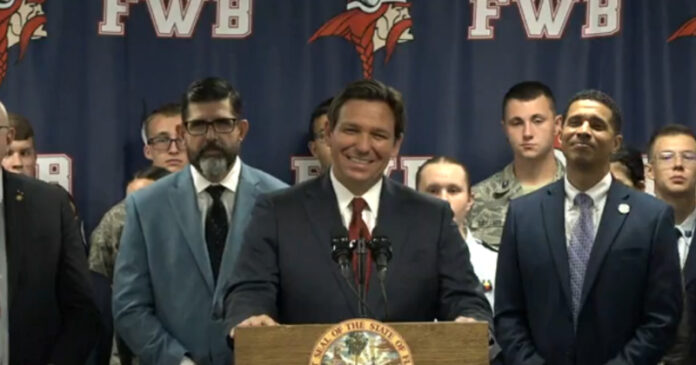 Hours before former President Donald Trump is expected to announce his third U.S. Presidential campaign, Florida Governor Ron DeSantis rejected a chance to directly respond to Trump's recent attacks on DeSantis' rise to national popularity, with Trump claiming that DeSantis wouldn't have won his first election without Trump calling down special agents from the FBI to discard fraudulent votes for then Democratic Gubernatorial candidate Andrew Gillum.
At a press conference earlier this morning, a reporter asked DeSantis what he thought about recent "less than flattering remarks from President Trump." DeSantis responded without naming Trump or criticizing Trump, and instead replied by offering his overall mindset to criticism that is inherent in his role as a governor.
"Well, you know, one of the things I've learned like, learned in this job is when you're doing when you're leading, when you're getting things done, yeah, you take incoming fire," DeSantis said. "That's just the nature of it. I roll out of bed in the morning and I've got corporate media outlets that have a spasm, for just the fact that I'm getting up in the morning and it's constantly attacking. This is just what's happens. I don't think any governor got attacked more particularly by corporate media than me over my four-year term..And yet I think what you learn is all that's just noise and really what matters is, are you leading? Are you getting in front of issues? Are you delivering results for people? And are you standing up for folks? And if you do that, then none of that stuff matters And that's what we've done, we focused on results and leadership."
DeSantis went on to point out the state's overwhelming shift to the right in last week's election, and he said much of the shift even in the congressional level could be attributed to overall satisfaction with the party across the Sunshine State. At the time of this publication, Trump has yet to comment on DeSantis' remarks, but Trump is also busy planning for a speech tonight that is most likely going to be his announcement that he is running in the 2024 Presidential Election.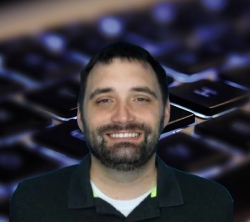 Latest posts by Matt O'Hern
(see all)