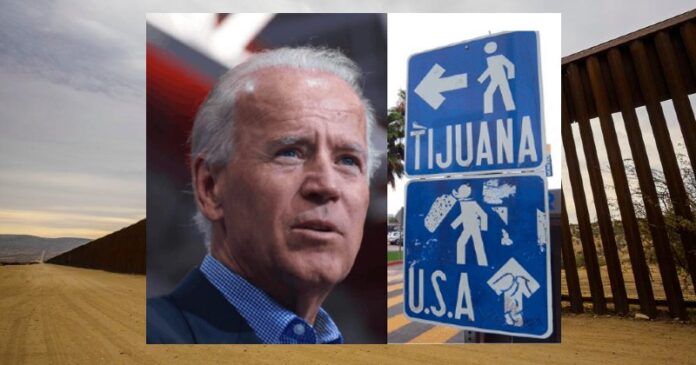 Florida Governor Ron DeSantis enjoyed a second-straight legal victory regarding illegal immigration, as federal Judge T. Kent Wetherell sided with the Florida Attorney General in a lawsuit which alleged that President Joe Biden's administration violated federal law with its 'non-detention' policy on illegal immigrants.
"For the most part, the court finds in favor of Florida because, as detailed below, the evidence establishes that defendants have effectively turned the Southwest border into a meaningless line in the sand and little more than a speed bump for aliens flooding into the country by prioritizing 'alternatives to detention' over actual detention and by releasing more than a million aliens into the country — on 'parole' or pursuant to the exercise of 'prosecutorial discretion' under a wholly inapplicable statute — without even initiating removal proceedings," Wetherell said in a 109-page report.
Wetherell's ruling comes less than 40 days after Leon County Circuit Judge Angela Dempsey dismissed a lawsuit against DeSantis and the state's department of transportation which alleged that they didn't comply with public-records request regarding the relocation of undocumented immigrants from Texas to Martha's Vineyard, with a layover in Florida.
"Today's ruling affirms what we have known all along, President Biden is responsible for the border crisis and his unlawful immigration policies make this country less safe. A federal judge is now ordering Biden to follow the law, and his administration should immediately begin securing the border to protect the American people," Florida Attorney General Ashley Moody said.
Florida forced the federal government to provide or disclose the following:
Bryan Griffin, press secretary for DeSantis, praised Wetherell's ruling. "Thanks to the leadership of @GovRonDeSantis and the efforts of @AGAshleyMoody, Florida has held the Biden Administration accountable for failing to defend our nation's borders," Griffin said in a Tweet.
DeSantis also took to Twitter to comment on the ruling. "The federal court invalidating Biden's "catch and release" policy is another example of Florida holding this administration accountable. Biden turned our border into a "meaningless line in the sand" and violated federal law.," DeSantis said in a Tweet.
Wetherell put his decision vacating the Parole+ATD policy on hold for seven days, giving the Biden administration time to appeal.