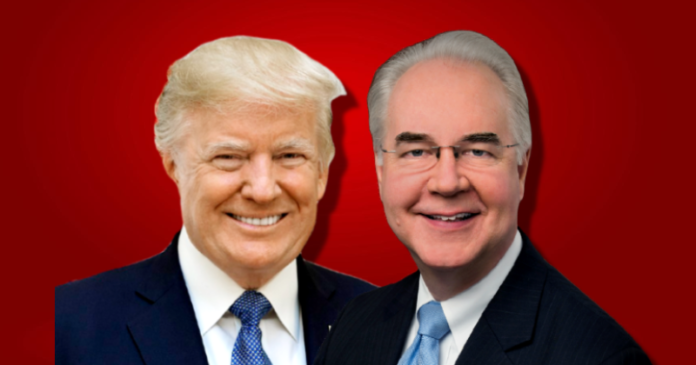 Former HHS Secretary Tom Price, who was appointed by former President Donald Trump, told Georgia political talk show host Ben Burnett that he would have a difficult time supporting Trump if he were to win the 2024 Republican Presidential nomination.
"It would be really difficult," Price said. "I don't know what I would do, but it would be really difficult. His notion on what the politics and the debate ought to be in this country, and how it ought to be played-out, I think we're better than that as a nation. We need to be better than that, as a nation. We need to be more thoughtful. It would be tough."
Price didn't officially endorse any particular candidate, but said he's looking for a candidate who will widen the Republican voter base. He lauded the work of Nikki Haley, a former fellow Trump cabinet member and former South Carolina, as well as Sen. Tim Scott, also of South Carolina.
"I think she [Haley] would probably make a pretty doggone good President," Price said. "I'm a huge fan of Tim Scott. I served with Tim in the [U.S.] House before he went over to the Senate. Tim is sincere and honest, and forthright. As upstanding of an individual as you will ever find in the world of politics. I think he would also make a good president….I'm all for the next generation."
Other Republicans praised by Price included Virginia Gov. Glenn Youngkin and New Hampshire Gov. Chris Sununu. Price also said that he thought the Affordable Care Act, commonly known as "Obamacare" was going to be repealed in 2017, but Republicans got in their own way.
"Folks will remember that President Trump had said that he wanted to Obamacare to be repealed on his first day,"Price told Ben Burnett, a political talk show host based in Atlanta. "Virtually every Republican had campaigned on repealing Obamacare.I knew it was going to be difficult, but it wasn't like we went into this thinking that it was not possible."
During the same interview, Price reflected on his tenuous relationship with Trump throughout the Obamacare repeal effort to a general contractor assigned to one of Trump's development projects.
"We didn't know each other well," Price said. "I wasn't a general and I wasn't a billionaire, or a governor. I think he basically viewed me as the general contractor for Obamacare repeal, hearkening back back to his building days, up in New York. I think he was told that by folks who knew him well, that this is the guy you can count on to get this done. When that didn't happen, that really soured our relationship, and I think he lost confidence in me."
When it came to the failure of the legislation, Price said the bill insufficiently addressed the most crucial aspects of necessary reform.
"Truth be told, it wasn't a very good bill at that point," Price said. "It didn't really do what needed to be done. There was a lot that needed to be done. We had 52 Republican Senators and it just wasn't going to happen. The votes weren't there to make it happen.The politics up there are frayed, and it's a huge challenge."
When Burnett asked Price if Trump's outspoken criticism of Sen. John McCain may have swayed McCain to vote against the bill, he said he suspected so, but he thought the bill was going to pass by one vote, because Sen. Mitch McConnell wouldn't have brought the bill up, otherwise.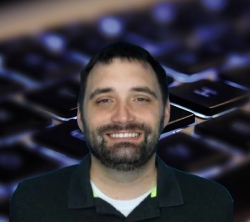 Latest posts by Matt O'Hern
(see all)