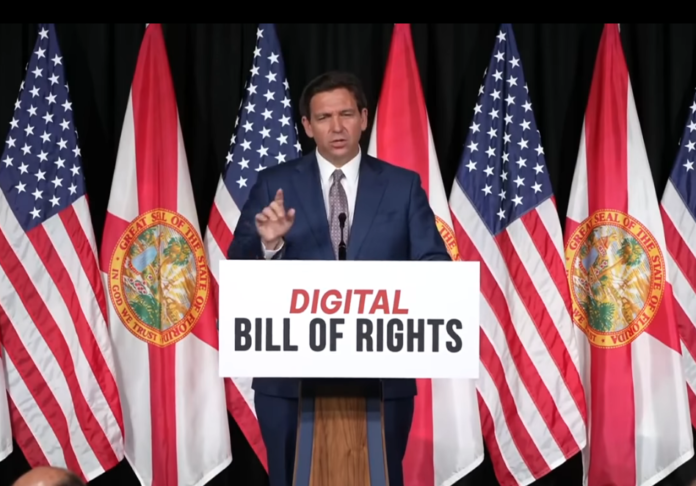 Florida could be added to a growing list of states across America that are banning TikTok and other ByteDance-owned applications on the phones of government employees. Security concerns have spurred Governors of both political parties to implement or propose similar or identical bans in more than 20 states including Louisana, North Carolina, Mississippi, and others. Multiple universities have blocked access to the app on campus. The U.S. Armed Services have prohibited the app on military devices. Earlier this week, Senator Marco Rubio, (R-FL) asked Senate Majority Leader Chuck Schumer to call for a vote on his legislation to ban TikTok across the United States.
"You look at the TikTok they use in China, it's much different than what they're trying to do in the United States," DeSantis said. "With China, it's all very wholesome, patriotic. In the United States, they're trying to inject as much garbage into this as possible. They're getting the data from people, creates a huge security risk through our country."
During a press conference in West Palm Beach, DeSantis proposed a digital bill of rights aimed tech companies owned by China. DeSantis also covered privacy concerns surrounding American-owned tech companies including Google and Facebook.
"We want to protect your right as a Floridian, to have private in-person conversations without big tech survey-ling you," DeSantis said. "If you want to consent to let them have this information so that they can fashion advertising based off of it, then it's your right to consent to do so."
Last month, Florida State Representative Carolina Amesty filed Florida House Bill 563, which would ban users of government-issued cell phones and other devices from downloading the TikTok app. If passed the law would apply to devices issued by state, local and regional government agencies, and would apply to any future app releases by TikTok's parent company, ByteDance.
Florida's Attorney General Ashley Moody recently produced a video warning parents about the security risk TikTok potentially poses to users, including children.