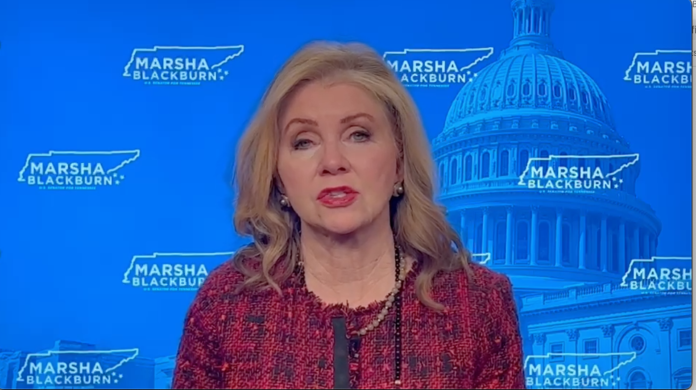 U.S. Senator Marsha Blackburn (R-Tenn.) introduced legislation to ensure human and drug traffickers cannot receive American taxpayer funding while they await prosecution and conviction. Senator Blackburn introduced the "Stop Taxpayer Funding of Traffickers Act "following her recent visit to the Del Rio Sector of the U.S.-Mexico border.
This legislation is also cosponsored by Senators Cindy Hyde-Smith (R-Miss.), Katie Britt (R-Ala.), and Mike Braun (R-Ind.).
According to a press release from Senator Blackburn's office, the Tennessee Bureau of Investigation (TBI), Human Trafficking Intelligence Analysts processed 1,268 tips in Fiscal Year 2021-2022, 621 of which involved minors. In 2022, more than 184,000 fentanyl-laced pills were confiscated by the Louisville, Kentucky Drug Enforcement Administration (DEA) division, which includes Tennessee, Kentucky, and West Virginia. They also seized more than 316 pounds of fentanyl powder.
"For two years, President Biden's open border policies have emboldened the cartels and caused human trafficking to grow to a $13 billion industry, with criminal cartels earning up to $14 million each day," Blackburn said. "Last year alone, law enforcement seized over 14,000 pounds of Fentanyl at the border, enough to kill over 3.3 billion people. We cannot continue to incentivize this blatant criminal activity. This legislation ensures that hardworking American taxpayers – already crushed by inflation – are not forced to fund the lifestyles of offenders who are making our country more dangerous."
"Entire communities are destroyed at the hands of drug and human traffickers, and it's appalling that some of those very communities' tax dollars go toward putting up these criminals in government housing," said Senator Hyde-Smith. "This legislation would ensure that traffickers can't enjoy such government benefits after they've been charged for drug or human trafficking offenses."
Alabama Senator Katie Britt, a rising star in the Republican Party, Britt called out Biden's approach to managing the border. "American taxpayers shouldn't be forced to subsidize the monsters who are taking advantage of the Biden Administration's border crisis to traffic vulnerable people and deadly drugs," Britt said. "These criminals are causing untold suffering in every corner of our country — stealing lives, destroying families, and devastating communities at record rates. It is time to seal and secure the border and end the incentives and loopholes that are fueling the crisis. I am grateful for Senator Blackburn's continued leadership on this critical topic."
Representative Kat Cammack (R-Fla.) led the legislation in the U.S. House of Representatives. "Over the last two years, we've seen the horrific consequences of the Biden Border Crisis, including the devastating toll on our communities nationwide from drug and human trafficking. In Marion County, Florida, our sheriff's department has recovered bricks of fentanyl with stamps from border cartels, alongside pill presses and sophisticated distribution plans. Our first responders gear up each day to save lives from fentanyl overdoses occurring almost daily, putting their own lives at risk," said Representative Cammack. "Those responsible for trafficking drugs and people into our country at our borders and in our waters should not receive federal assistance after violating our laws—not only is it wrong, but it rewards those who have perpetuated this deadly crisis. I'm pleased to join Senator Blackburn on this effort and look forward to growing this legislation's support with my colleagues."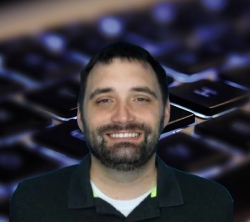 Latest posts by Matt O'Hern
(see all)