Florida's 10th Congressional District race for the 2022 Midterm Election could be considered the ultimate microcosm of the nation's current political climate, with many independent voters seeking calmer tones and compromise in both chambers. District 10 covers much of Orlando proper. The two major party's nominees couldn't be further apart on the issues, with Democratic Party nominee Maxwell Frost, a 25-yr old left-wing activist who would be the first Generation Z member elected to the House, and Republican nominee Calvin Wimbish, a green beret known for his staunch loyalty to former President Trump. For voters seeking an alternative, there is an independent candidate – Jason Holic, who will appear on the ballot as NPA, (No Party Affiliation.)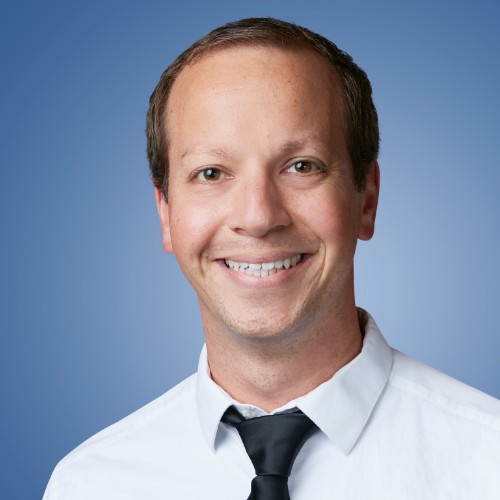 Holic is a businessman and active member of the central Florida community. Holic's professional background includes work as the VP of Business Applications and Insights at Experience Kissimmee, a a 501(c)6 org devoted to driving more tourism to the central Florida region. Early in Holic's career, he led digital marketing efforts for suicide prevention, mental illness stigma reduction, and healthy nutrition campaigns. Holic was an Eagle Scout and is currently a Cub Scouts den leader. He is also an ordained deacon, an inventor (patent application 63/157,271) and a mentor to UCF students. You can learn more about Holic's campaign at JasonHolic.com, and in our Q&A session, below:
Q: When you first contemplated a run for office as an independent, did you start from a mindset of "If there was ever an time that an independent could win, this is the year", or was it more along the lines of: "Even though I'm not likely to win, I have to give voters the option to cast a "protest" vote against the two major parties" ?
A: "When I filed to run for District 10, my mindset was a mix of "I can't be the only person who thinks there's a better way to run and to serve" and "At least if I run in this district, which tends to be pretty solidly Democratic, I'll be less likely to be accused of siphoning off votes from either party." Now that we're closer to the General Election, I believe a path to victory is evident and that it would be foolish to categorize a non-partisan as merely a protest vote. Looking at the voter registration data for Orange County, it's clear I'm not the only person outside the two-party system. No Party Affiliation (NPA) voters are the second largest group of registered voters in the county – right between the two major parties. And when you look at the voter turnout for the turnout for the Primary Election, less than a third of the registered voters for each party cast a ballot. Further to that point, the party winners for District 10 didn't secure a majority of the vote. That means the vast majority of registered voters, party affiliated or not, haven't necessarily found their candidate. I hope that my candidacy provides an attractive alternative."
Q: Your background includes a lot of experience in technology and digital media. When you read about potential bills and see U.S. Congressional hearings where tech CEO's are grilled on policies involving social media, digital tech and internet regulation, etc, do you sense a major gap between what legislators believe and assert vs. the realities of how the digital tech industry operates?
A: What's unfortunate about televised hearings is that they are often leveraged as platforms for soundbites. Watching them can make it difficult to truly understand what an elected official stands for. When it comes to tech-related hearings, though, you can at times sense that elected officials aren't fully versed in the nuances of technology, how platforms are interrelated, and the general business models each tech giant pursues. That's not to absolve the tech companies from any potential wrongdoing, but if a legislator does not comprehend the way in which the companies operate, those elected officials will have a difficult time uncovering the truth and determining if, for instance, there are antitrust violations or other red flags.
One of the exciting things about tech and the internet is that because the underlying infrastructure is so free and open to the public, there has historically been incredible innovation and access. While this has led to some incredible new services and products in a short amount of time, the downside to rapid innovation is that violations to consumer privacy, antitrust, and other laws may go unnoticed and undetected. Ensuring the protection of citizens is of utmost importance, and it can be done without stifling the growth and development of the tech space.
Q: Social issues have emerged as top talking points among office-holders and candidates. Both parties have found their own angle to seize the opportunity to rally their base off emotionally-charged issues. Do social issues rank among the top priorities of your campaign platform, or do you think some of those current office holders and candidates are focusing more on social issues now because they're easier to excite their base than economic issues like tax reform, social security, future liability, etc?
A: Social issues are certainly important, but they've also become divisive because of how political parties have often taken deliberately opposing positions. For some, social issues have been reduced to marketing wedges. What I see as the catalyst for change is probably a bit more boring than the road more travelled. I tend to seek out the root cause when confronted with difficult situations or divisive topics. And more often than not, in the political sphere, that points me to two issues that, if not resolved, pose a serious threat to our ability to govern, unify, and lead: 1) campaign finance, and 2) extreme partisanship. Knowing the root cause of any issue provides a path for hope to become action.
Q: Which issues would you say are the ones that concern you the most for America's future if they're not addressed more seriously?
A: Nearly all of our political disagreements can boil down to one of two root issues: campaign finance, and extreme partisanship. Sometimes interrelated, these issues require distinct solutions to clear the logjam and allow our nation to move together as a united front – not without conflict, but with an approach to peacefully and respectfully resolve conflict in a collaborative manner. First, there's far too much money in politics. Campaigning has become a battle for fundraising. A democratic nation should run on the principle of one vote per person, but money and the influence it brings over elected officials can turn the principle into one vote per dollar. Personhood for the purpose of governing our nation ought to be limited to humans; capital has its place in society, and it ought not to influence the halls of the legislature. Ideally, personhood levels the playing field for all Americans; capital is inherently unevenly distributed and therefore creates an uneven and undemocratic playing field in the political sphere. It can exacerbate extreme partisanship. Having worked in marketing, I quickly recognized how political candidates have leveraged marketing principles in their campaign tactics, and when the candidates win, continue to leverage them in their governing. Marketing works well in the business world, where splitting consumers into segments and carving out a loyal following leads to positive returns. Just look at Coke and Pepsi or any sports rivalry. Both sides benefit financially from the division of the population. But the problem with transferring that approach to politics is that it intimately impacts real lives. Decisions are being made of much higher consequence than which soda goes into your glass. Yet politicians so often grasp onto one side or the other of any number of divisive issues. That approach further divides the nation and makes it increasingly more difficult for mutually beneficial problem solving. It's time we change that, and it's time we accept the nuance to even the most currently divisive issues. It doesn't have to be Pro-Life vs. Pro-Choice, or Gun Rights vs. Gun Reform, or any other camps. We can find things we agree on and work from there, rather than focus on the things that divide us. We can agree that moms shouldn't lose their lives in childbirth, or that kids shouldn't be targets at schools. Those are the things we can agree on and solve.
Q: Do you think there should be an ad spending limit, and if so, how do you think Congress could arrive at and defend the limit total as anything other than a subjective figure?
A: I'm not suggesting that there should be an arbitrary or subjective limit to advertising for candidates by their campaign committees. However, I am suggesting that candidates exercise good judgment. In my case, that leads me to believe I should minimize the influence of money in my campaign, just as I advocate to minimize the influence of money in politics in general. I can't in good conscience campaign on the ideals of campaign finance reform while at the same time falling into the same pattern of inflated advertising spending apparent in so many other campaigns. For my own voting decisions this fall, I intend to look past advertising and seek as much objective coverage about the candidates as possible to help guide my thinking. I trust all other voters to find the best path for their own decision making as well, although it is my hope that those decisions are based on more than paid advertising messages.
Small donations from individual citizens are the foundation of my limit campaign fundraising. I believe this is the most representative, and therefore most democratic method for raising campaign funds. My campaign recommends contributions not exceed $100 as a way of leveling the playing field. In our society, each citizen is granted a single vote; likewise, my campaign is funded by individuals donating a limited amount of funds. Whether the current federal limit on individual contributions should be revised is up for debate, but I find it more palatable to institute stricter limits on corporate-backed contributions, PACs, and other mechanisms that obfuscate fundraising sources.
Q: Your opponents in the two major parties in this campaign could be described as polar opposites in almost every category, from age to foreign policy. Do you think the fact that neither major party elected a moderate in their respective primary is a result of more extremists in those parties gaining more traction than centrists during the past several years? If so, is that part of what inspired you to run in the first place?
A: Extreme partisanship is probably the single biggest reason for my running. Polar opposite candidates rarely truly represent the majority of Americans. It's time for a more moderate approach so we can work through the nuances and start solving problems together. It's time to recognize that there's a ton of gray area in decision making – the world isn't just black and white. It's time to recognize there's a lot more color in the world than just red and blue.
Q: Last but not least, feel free to share any facts about your personal background and as for the final question: Are there any areas where you believe you can relate to average American voters better than your opponents?
A: I never want to claim that I'm better at anything than the other candidates – ultimately that's up to voters to determine. But here are a few facts about my background that may relate to some voters, but if not, will at least provide some insight into who I am. I grew up in what felt like a typical upbringing at the time – and maybe it was for Sarasota County – but what I now know is that my upbringing isn't something that everyone is blessed with: two married parents, a pool in the backyard, and plenty of food on the table. My two older brothers and I were raised attending church fairly regularly, and I was baptized in the Gulf of Mexico.
I was never obligated to work in high school because my parents wanted me to focus on school, but I took a job for a short time anyway at the local bowling alley, scraping out ashtrays, frying chicken tenders, sanitizing shoes, cleaning the lounge bathroom, and heaving dripping garbage bags into the dumpster. I did well in school, earned the rank of Eagle Scout, played bagpipes, and as a National Merit Scholar, I probably could have gone to any number of universities. But a free ride to a state school through Bright Futures was hard to pass up, so I attended UCF. There, I joined the Orientation Team (O-Team), served as president for Beta Theta Pi, met my future wife, worked as a summer advisor, and graduated on time cum laude and with university honors. Then the Great Recession hit, and the job prospects for an Advertising/Public Relations major were slim. I went to grad school thanks to an assistantship at the University of South Carolina and finished remotely while working an internship in San Diego, which fortunately turned into a full-time job upon graduation. Somewhere in that timeline, my dad was let go from his 20+ years of work in the financial planning industry, which taught me that company loyalty is rarely bidirectional. So he turned to public service and was mayor of Venice for three terms. My mom also finished her associate's degree after a 20+ hiatus to raise a family. I'm immensely proud of their dedication and commitment to not only their goals, but to whatever higher calling comes their way. I got married and we spent another year in San Diego, with no job prospects for teachers (the day my wife moved in, the local school district cut hundreds of positions). Somehow we made ends meet in our shoebox apartment.
But we decided to move back to Orlando so we would be halfway between our families. I picked up some contract marketing work and my wife earned Teacher of the Year at Colonial High School before serving in children's ministry at a couple of churches and later becoming a group fitness instructor. I eventually landed a position at Universal Orlando Resort in the marketing department for a few years before transitioning to a Vice President role at Experience Kissimmee, a 501(c)6 where our mission is to create economic opportunity for the community by driving visitation to the destination. There I developed a tool to help similar organizations measure and understand their impact on a community level (Impactulator). I give blood regularly (everyone who is eligible should do it – it's fast, easy, and one of the few ways we're empowered to literally save lives no matter our occupation), try to volunteer on my birthday, brew beer, run for exercise, and try to be a good husband and dad. I work a fulltime job, and just like pretty much everyone else, I want to leave this world better than when I came into it; I've had more than my fair share of lucky breaks in life, and I want to use them to serve others. Fun note: my blood type is B+, which is how I try to live my life – be positive."
REMINDER: You can learn more about Holic's campaign at his campaign website: JasonHolic.com, and his campaign's Facebook page: Jason Holic for Congress, at Facebook.com/HolicForCongress
For more stories on Florida politics, visit our Florida political news section.