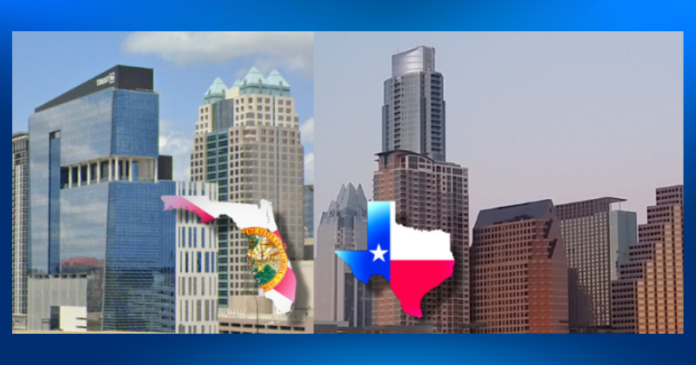 For decades, Austin, Texas has been described as a dark blue spot in a red state. No single influence can explain the capital city's dramatic difference from the majority of Texas' politics, but several factors are obvious. Those factors include a heavy influx of ex-Californians relocating to Austin, state workers comprising a significant proportion of the city's overall workforce, and a high concentration of college students and residents who are younger than the state average, with an average median age of 33 among Austin residents.
Two of those three factors sound very familiar to residents of Orlando and the rest of Orange County, Florida. Like Austin, the Orlando metro area includes the University of Central Florida, which is among the nation's largest universities, with more than 60,000 undergraduates currently enrolled. Of all 67 counties in Florida, Orange County is the fifth-youngest, with an average median age of 36, and the city of the Orlando is the fifth-youngest city in the state, with an average median age of 34.
Many Californians have moved to Florida, with Orlando being the city that has received the majority of of the transplants. As a result of those factors, Orange County was one of only five counties that Gov. Ron DeSantis didn't win in his record-breaking landslide win over Charlie Crist in the 2022 Gubernatorial Election. Two of the other four counties were counties that are homes to major colleges. Alachua County is home to the University of Florida. Leon County is home to Florida State University, as well as state employees in the capital city of Tallahassee, so it was no surprise to see those counties maintain their dark shade of blue.
Democrats have a sizable lead of more than 140,000 voters over Republicans in Orange County, (home of Orlando), but Republicans in the county are also outranked by independent voters. For more perspective, consider that in the 2004 Presidential Election, the Democratic Party's Presidential candidate John Kerry won Orange County by less than one percent over then incumbent President George W. Bush.
In the next Presidential Election in 2008, then Democratic Presidential nominee Barack Obama won Orange County by 18.7%. In 2012, Obama won Orange County by nearly the exact same percentage, at 18.3% over Republican candidate, Mitt Romney.
In 2016, Donald Trump didn't fare much better than his Republican predecessors in the Orlando area, and he lost Orange County to Democratic candidate Hillary Clinton by double digits (13.6%), despite winning the state as a whole. In the most recent Presidential election, Democratic candidate Joe Biden defeated then incumbent President Donald Trump by 37%.
At the state and federal level, representatives for Orlando are known as some of the most extreme left in their respective house delegations. Anna Eskamani, a state representative, has supported legislation that would give driver's licenses to illegal immigrants. She has also blamed mass shootings on toxic masculinity. Eskamani defended Orlando Plaza Live after Gov. Ron DeSantis filed a 6-count complaint against the venue through Florida's Department of Business and Professional Regulation, arguing that the venue had exposed children to obscene sexual acts after it was disclosed that the venue hosted a performance for children where characters simulated masturbation and other sexual acts, all with children in the viewing audience.She is also regularly rated among the most liberal representatives of the state. Eskamani was a driving force for the ultimate success of Maxwell Alejandro Frost, a self-described socialist who supports gun bans. Frost, who has no professional work history other than driving for Uber, was the first member of Generation Z to be elected to congress. Orlando voters chose him over a decorated veteran of US Army Special Forces who served in combat roles in Iraq and Afghanistan.
Results in the ballot box tell only part of the story. The Orlando area is arguably the 2nd-most socially liberal city in the state, just behind Miami. Mayor Buddy Dyer, who has been in office for the past 19 years, has consistently supported left-of-center efforts and events. The downtown area has one of the highest concentration of LGBTQ residents in the state. Orlando has championed LGBTQ+ tourism for the past two decades, according to VisitOrlando.com.
As recently as 2021, Orlando was named GayCities.com's first-ever "City of the Year" after it earned a perfect score from the Human Rights Campaign's Municipal Equality Index, which measures how inclusive a city's laws, policies and services are toward LGBTQ people who reside and work in the city. Mayor Dyer also touts the city's LGBTQ programs and initiatives, listed on the city of Orlando's official website.
For the foreseeable future, Orlando, like Austin, will be dark blue spot in an otherwise red state.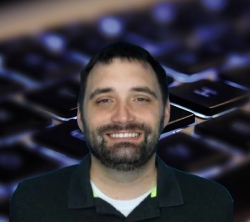 Latest posts by Matt O'Hern
(see all)