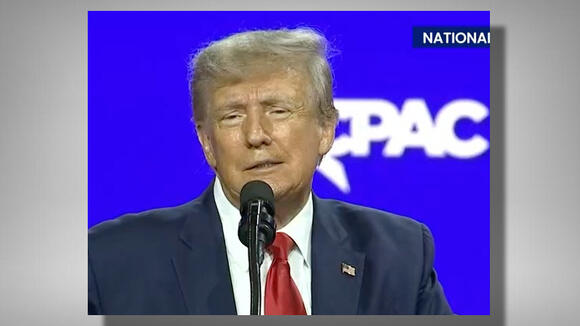 For the average observer of American politics, it's easy to interpret recent straw polls conducted by CPAC as an indication of overwhelming party-wide support for Donald Trump to be the Republican Nominee for President in 2024. There are two key reasons why it's foolish to take any straw poll seriously, but especially the most recent polls pitting Trump vs a handful of other candidates.
REASON 1: Trump's total number of Republican opponents, if any, won't be anything close to the tally of the 2016 field.
Trump faced 16 Republican opponents in 2016, including multiple long-established major names in the party who received millions from major donors. The large field fractured the opposition, allowing Trump to win primaries with mere pluralities through the vast majority of the primary campaign season. In 2024, the largest number of Republican rivals Trump will face should be less than three, and even more likely, only one candidate, due to fear of voter backlash. Should he face only one opponent, that brings someone such as DeSantis from a 25 to 30 point deficit to a tie, virtual tie, or lead.
REASON 2: CPAC is composed of the most staunch political activists on the right wing of the party, not average Republican voters.
Trends, opinions and preferences of the majority of members of CPAC and other political organizations comprised of party activists inherently clash with the sentiment of average American voters. For example, in 2011, Herman Cain won a string of straw polls, including "Presidency 5" , a conference held in Orlando that was hosted by the American Conservative Union, the same organization which hosts C-PAC.
In that straw poll, Texas Governor Rick Perry finished in second place, and ultimate 2012 nominee Mitt Romney finished in third place, fairing only 3.1% higher than Senator Rick Santorum. For those of you who don't recall, Cain didn't even make it to 2012 as a candidate, and Perry officially left the race less than two weeks after the start of 2012.
The reason for Cain and Perry's success in Presidency 5? Attendees wanted to show their staunch opposition to the establishment favor, Mitt Romney. Trump can no longer expect an anti-establishment favorite pick to work in his favorite, because whether Trump likes it or not, he IS the party establishment at this point.
REASON 3: Multiple Trump opponents didn't attend CPAC
Due to allegations of sexual misconduct by CPAC's chairman Matt Schlapp, multiple Republicans opted out of the event this year, including Florida Governor Ron DeSantis, former Vice President Mike Pence, South Carolina's Sen. Tim Scott, and Virginia Gov. Glenn Youngkin.