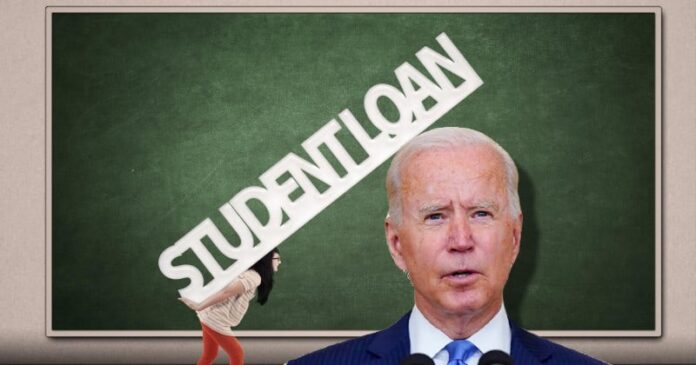 Since President Joe Biden outlined his plan for student loan forgiveness, legal skeptics and Republicans have contended that the plan exceeded constitutional authority. This week, Mississippi's two, U.S. Senators Roger Wicker (R) and Cindy Hyde-Smith (R) are among 43 Republican Senators who filed an amicus brief to the Supreme Court of the United States, supporting respondents in the dual Supreme Court cases challenging Biden's student-loan debt relief program, Biden v. Nebraska and Department of Education v. Brown.
According to a press release from Sen. Hyde-Smith, she and Wicker assert that Biden's unilateral decision to forgive federal student loan debt in these circumstances constitutes unprecedented executive overreach and defies the separation of powers between Congress and the President.
"There can be no dispute, then, that the powers to spend and forgive the monies owed the Treasury rest with Congress alone," the Senators contend in their amicus brief. "The President is not a king, and he has no power to dispense with the lawful acts of the legislature."
The full amicus brief can be viewed online, HERE.
The amicus brief was led by U.S. Senator Marsha Blackburn (R-Tenn.). In addition to Wicker and Hyde-Smith, it was signed by U.S. Senators Lindsey Graham (R-S.C.), Ted Budd (R-N.C.), James Lankford (R-Okla.), Rick Scott (R-Fla.), Bill Cassidy, M.D. (R-La.), Bill Hagerty (R-Tenn.), Kevin Cramer (R-N.D.), Mike Lee (R-Utah), Josh Hawley (R-Mo.), Mike Braun (R-Ind.), Mike Rounds (R-S.D.), Cynthia Lummis (R-Wyo.), Thom Tillis (R-N.C.), John Barrasso (R-Wyo.), John Thune (R-S.D.), John Hoeven (R-N.D.), Chuck Grassley (R-Iowa), John Cornyn (R-Texas), James Risch (R-Idaho), Mike Crapo (R-Idaho), Todd Young (R-Ins.), Ted Cruz (R-Texas), Tom Cotton (R-Ark.), Ron Johnson (R-Wis.), Marco Rubio (R-Fla.), Dan Sullivan (R-Alaska), Markwayne Mullin (R-Okla.), Katie Britt (R-Ala.), Tommy Tuberville (R-Ala.), Jerry Moran (R-Kan.), John Kennedy (R-La.), Roger Marshall, M.D. (R-Kan.), Joni Ernst (R-Iowa), Steve Daines (R-Mont.), Tim Scott (R-S.C.), Deb Fischer (R-Neb.), Pete Ricketts (R-Neb.), and John Boozman (R-Ark.).
Latest posts by Press Release
(see all)