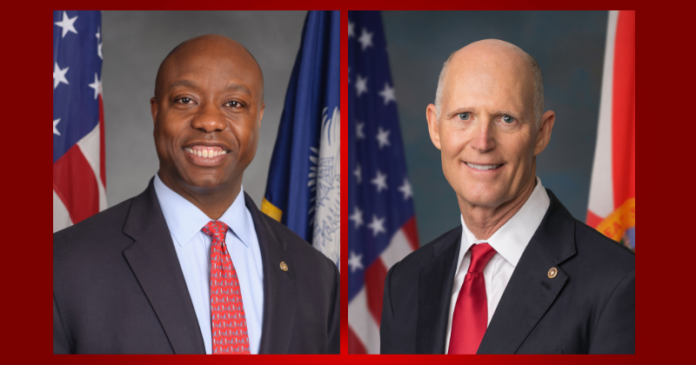 Senator Rick Scott of Florida joined fellow Republican Senator Tim Scott of South Carolina to introduce the "Parental Rights Over the Education and Care of Their Kids Act", also known as the "PROTECT Kids Act", to protect parental rights and prevent school administrators from concealing information about students' gender from their parents. Co-sponsors of the bill included Senators Mike Crapo of Idaho, Lindsey Graham of South Carolina, Cindy Hyde-Smith of Mississippi and Marco Rubio of Florida.
The PROTECT Kids Act would restrict federal funding for any elementary or middle school that allows students to change their pronouns, gender markers, or sex-based accommodations, including locker rooms and bathrooms, without the consent of their parents. Representative Tim Walberg (MI-05) will be introducing the companion legislation in the U.S. House of Representatives. The bill is similar to Florida's "Parental Rights in Education Act", which was mislabeled by opponents as the "Don't Say Gay Bill", despite the fact it didn't ban use of the word gay or homosexuality by students or teachers, but instructed kindergarten through third-grade teachers not to include formal teaching on sexual orientation and gender identity.
"I have long believed that parents, not the government, know what is best for their children," Senator Rick Scott said in a press release. "It is time for schools to stop pushing these woke ideologies on our kids and let them focus on reading, writing and arithmetic. I am proud to stand with my colleagues in supporting the PROTECT Kids Act to stop the indoctrination and ensure parents have a say in what happens at their kids' school."
"Far too often, parents are pushed out of their child's education—and kids are paying the price," Senator Tim Scott said. "As the party of parents, Republicans are committed to ensuring that parents are always in the driver's seat when it comes to their child's upbringing. I am proud to stand for parental rights and put forth my PROTECT Kids Act to ensure parents remain the lead decision maker in their child's life."
The PROTECT Kids Act is supported by Parents Defending Education Action and Independent Women's Voice.
Three days prior to introducing the Protect Kids Act, Tim Scott introduced the CHOICE Act, which stands for "Creating Hope and Opportunity for Individuals and Communities through Education" to expand opportunities and foster success by providing parents greater options when it comes to their child's education.
"A quality education is the closest thing to magic in America," Tim Scott said in an official statement. "As a kid, I attended four different schools by the time I was in fourth grade. I know firsthand the life-changing impact of a quality education, and I've witnessed the miracles that can happen when parents have the choice my mother never had. When parents have the choice to send their child to a school that best fits their needs, their kids have the best opportunity to succeed."
According to a press release, the CHOICE Act Expands school choice programs by permitting states that have established programs for parents of disabled children to use public or private funds for the cost of their children attending a private school to supplement those fund with federal special education funds. It also uthorizes grants to support the design and initial implementation of state programs that allow the parents of a disabled child to choose the appropriate public or private school for their child.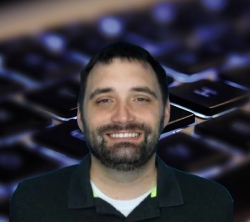 Latest posts by Matt O'Hern
(see all)