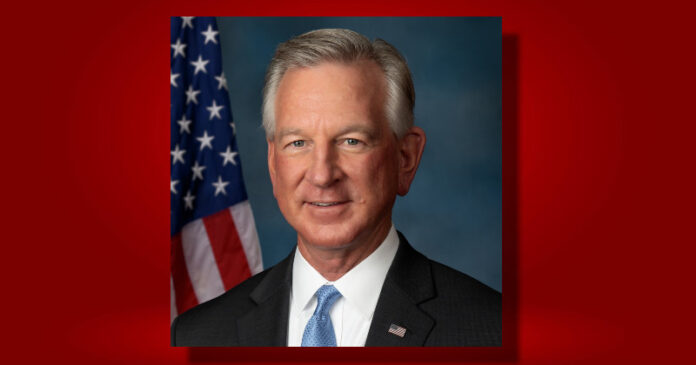 Senator Tommy Tuberville (R-AL),joined 46 of his Senate colleagues in introducing the "No Taxpayer Funding for Abortion Act." If passed, the bill would establish a permanent prohibition on federal funding for abortion andwould make funding restrictions permanent for abortion and elective abortion coverage, including the Hyde Amendment, which requires annual approval. The legislation would also eliminate taxpayer-funded subsidies for elective abortion coverage currently offered on Affordable Care Act exchanges through refundable tax credits.
"Millions of hardworking Americans believe that life begins at conception and don't want their taxpayer dollars inadvertently funding abortions" Tuberville said in a press release. "As a Christian, and as a conservative, I share their belief that every life is sacred, and every American has a right to life. That's why I'm proud to sign on to this legislation that will solidify abortion funding restrictions that have been in place for decades, and better protect the unborn," said Senator Tuberville.
Other Republican Senators who joined Tuberbville to introduce the bill include Senate Minority Leader Mitch McConnell of Kentucky and McConnell's fellow Kentucky Senator Rand Paul, along with Alabama Senator Katie Britt, Alaska Senator Dan Sullivan, Arkansas Senators Tom Cotton and John Boozman, Florida Senators Marco Rubio and Rick Scott, Idaho Senators Mike Crapo and Jim Risch, Indiana Senators Mike Braun and Todd Young, Iowa Senators Chuck Grassley and Joni Ernst, Kansas Senators Jerry Moran and Roger Marshall, Louisiana Senators Bill Cassidy and John Kennedy, Mississippi Senators Roger Wicker and Cindy Hyde-Smith, Missouri Senators Josh Hawley and Eric Schmitt, Montana Senator Steve Daines, Nebraska Senators Deb Fischer and Pete Ricketts, North Carolina Senators Ted Budd and Thom Tillis, North Dakota Senators Kevin Cramer and John Hoeven, Ohio Senator J.D. Vance, Oklahoma Senators James Lankford and Markwayne Mullin, South Carolina Senators Lindsey Graham and Tim Scott, South Dakota Senators Mike Rounds and John Thune, Tennessee Senators Marsha Blackburn and Bill Hagerty, Texas Senators John Cornyn and Ted Cruz, Utah Senators Mike Lee and Mitt Romney, West Virginia Senator Shelley Moore Capito, Wisconsin Senator Ron Johnson, and Wyoming Senators John Barrasso and Cynthia Lummis.