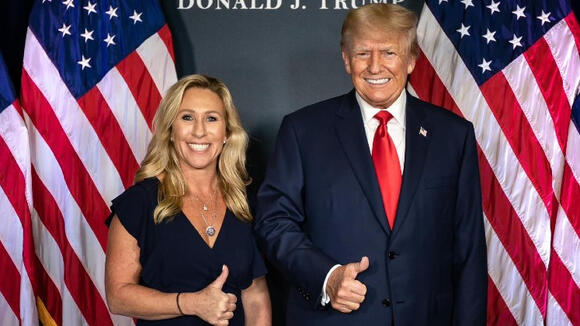 One of the most controversial members of U.S. Congress wants to join former President Donald Trump's ticket as his choice for Vice President in the 2024 Presidential Election. Congresswoman Marjorie Taylor Greene, R-Ga., is angling to be Donald Trump's running mate in 2024, according to Trump's former advisor Steve Bannon and an anonymous source who advised Greene spoke to reporters at NBC.
"This is no shrinking violet, she's ambitious — she's not shy about that, nor should she be," said Steve Bannon. "She sees herself on the short list for Trump's VP. Paraphrasing Cokie Roberts, when MTG looks in the mirror she sees a potential president smiling back," he added.
A second source who has advised Greene told NBC "whole vision is to be vice president." The source, who has ties to Trump but spoke on the condition of anonymity to describe private conversations, said he also believes Greene would be on Trump's short list.
Greene made headlines for her clash with fellow firebrand Matt Gaetz, as the two popular right wing representatives disagreed over electing Rep. Kevin McCarthy, R-Calif. to become Speaker of the House. Following the 15 rounds of votes to make McCarthy the new speaker, Greene was named to the Homeland Security and Oversight and Accountability — where she can join investigations of President Joe Biden's administration. Despite Greene's recent ban from committees, McCarthy also tapped her to be part of the panel investigating how the government handled the COVID-19 pandemic.
Greene's battle with her colleagues House Freedom Caucus may give Greene the collateral she needs to gain the respect and consideration of Trump when it comes to a Vice Presidency selection. ""She's both strategic and disciplined — she made a power move, knowing it would run up hard against her most ardent crew," Bannon said. "She was prepared to take the intense heat/hatred short-term for the long-term goal of being a player." Greene's district in Georgia is overhelmingly conservative, but the rest of the state voted against Trump in 2020 and against Trump's hand-picked Senate candidate, Herschel Walker. Georgia Republicans thoroughly rejected David Perdue in the Gubernatorial primary, as he lost to incumbent Governor Brian Kemp by just under 52 points.
Trump has not publicly given any indication that he is seriously considering a vice-presidential pick at this early point in the process, and aides did not respond to NBC News' inquiries about Greene's chances of ending up on a Trump ticket.
According to the same report from NBC, Greene'S spokesman Nick Dyer downplayed the words of Bannon and Greene's former adviser. "Congresswoman Greene is laser focused on serving the people of Northwest Georgia on her new committees in the GOP majority."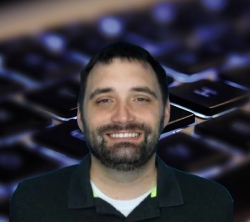 Latest posts by Matt O'Hern
(see all)