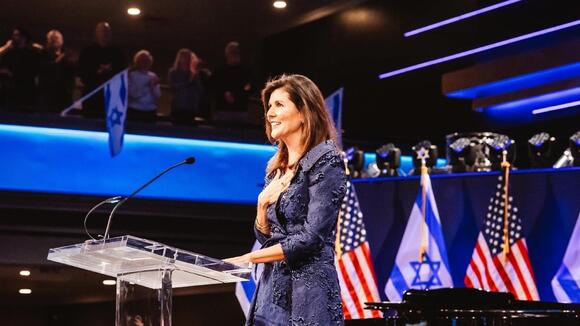 Nikki Haley made national headlines again after she teased a potential 2024 presidential run during an interview with Brett Baier on Fox News.
During the interview, the two-time Governor of South Carolina and former United Nations
Ambassador touted her successful record in campaigns.
"We need to go in a new direction," Haley added. "So do I think I could be that leader? Yes, But we are still working through things and we'll figure it out. I've never lost a race. I said that then I still say that now. I'm not going to lose now, stay tuned," she concluded.
Haley would appeal to Trump loyalists as well as establishment conservatives who weren't enthusiastic supporters of Trump's 2016 candidacy, nor his Presidency. Haley has occasionally expressed disagreements or disapproval of certain decisions and actions by Trump, she never strongly condemned Trump's character or policies while she served as ambassador, but she used harsh words about her former boss after the January 6, 2021 incident at the U.S. Capitol.
"We need to acknowledge he (Trump) let us down," Haley said back in February 2021, shortly after the Jan. 6 Capitol rioting. "He went down a path he shouldn't have, and we shouldn't have followed him, and we shouldn't have listened to him. And we can't let that ever happen again."
Even in the 21st Century, Nikki Haley faced tough odds to getting elected as the first female Governor of South Carolina. As a female who was raised by immigrant Indian Punjabi Sikh parents in, Haley's path to political prominence was far different than her rivals and predecessors in the Palmetto State. She is considered the third non-white person to have been elected as governor of a Southern state, after Virginia's Douglas Wilder and Louisiana's Bobby Jindal. As we learned from Barack Obama's success in 2008, Americans enjoy an inspiring story that involves overcoming adversity.