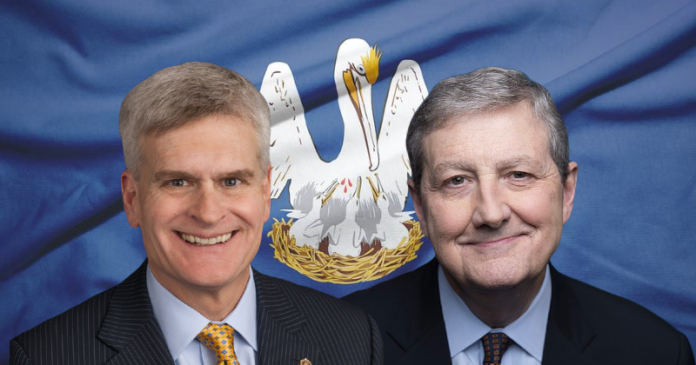 BATON ROUGE, La. – While many governors put the 2022 Midterm Election behind them, Louisiana is one of three states with a Gubernatorial Election looming in 2023. The other two states are also southern states, with Mississippi and Kentucky prepping for the election season. Two potential Republican Primary candidates are Louisiana's current US Senators, Bill Cassidy and John Neely Kennedy.
According to a recent article in the Baton Rouge Advocate, Cassidy and Kennedy also have millions in campaign funds on hand. According to the Federal Elections Commission, and OpenSecrets.org, Cassidy has $2.8 million of campaign funds in hand, and Kennedy has $13.6 million, as a result of money raised while running for federal office. The money can be used by political action committees supporting their candidacies for a state office.
Cassidy's Senate seat wasn't up in 2022, but Kennedy was able to win re-election by a landslide, defeating Democrat Gary Chambers by nearly 44 points, taking 61.6 percent of the vote to Chambers taking 17.9 percent.
Cassidy is known for his opposition to Trump after he voted for impeachment following the January 6 capital incident. Cassidy's opposition to Trump may give Kennedy a major advantage in a tightly-contested Republican primary if both Senators enter the gubernatorial race. Last Sunday, while Cassidy was a guest on NBC's Meet the Press, he said "Those who closely aligned with the former President underperformed. Those who were talking about the future, who managed their states well, they over-performed. The American people want ideas. They want a future."
Whether both Senators run or only one decides to enter the GOP Primary, current Louisiana Attorney General Jeff Landry will be a competitor. Landy declared his candidacy in early October, and Louisiana's state Republican Party executive committee has already endorsed Landry's bid for governor. Cassidy slammed the committee's decision.  endorsing Attorney General Jeff Landry's bid for governor.
"What a classic inside job," Cassidy said. "If you want the people in the proverbial backroom planning who is going to be the next governor, that was a nice little hat tip to that."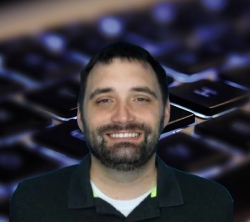 Latest posts by Matt O'Hern
(see all)