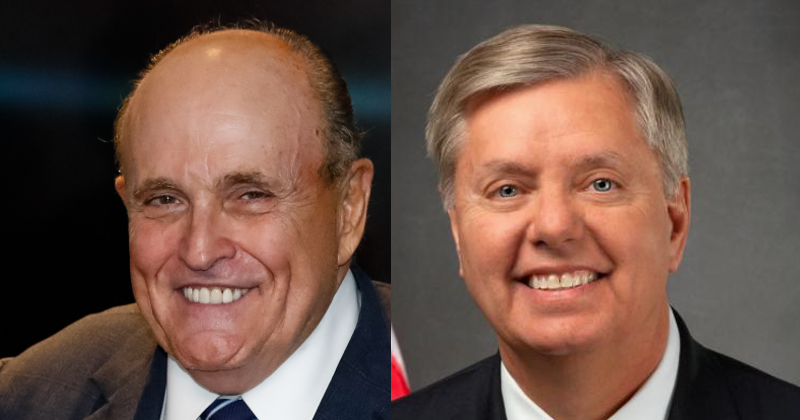 The week didn't get off to a good start for former New York City Mayor Rudy Giuliani and U.S. Sen. Lindsey Graham (R-SC). Giuliani was ordered to appear before special grand jury on Monday at a downtown Atlanta courthouse, where he is expected to invoke attorney-client privilege if asked questions about his dealings with former President Trump.
According to Politico, a federal judge turned down Graham's bid to throw out a subpoena compelling him to testify before the Atlanta-area grand jury investigating Trump's effort to pressure Georgia's Secretary of State Brad Raffensperger when Trump told Raffensperger he needed to find 11,000 votes in Georgia's 2020 Election vote total.
"The Court finds that the District Attorney has shown extraordinary circumstances and a special need for Senator Graham's testimony on issues relating to alleged attempts to influence or disrupt the lawful administration of Georgia's 2022 elections," U.S. District Court Judge Leigh Martin May wrote in a 22-page opinion rejecting Graham's effort and sending the matter back to state courts for further proceedings.