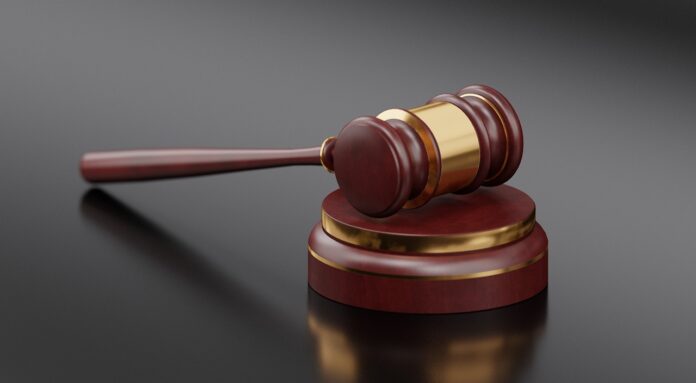 Below is a press release from North Carolina Gov. Roy Cooper regarding two judicial appointments.
RALEIGH- Governor Roy Cooper appointed Judge Allison Riggs to serve on the North Carolina Supreme Court and Judge Carolyn Thompson to serve on the North Carolina Court of Appeals. Judge Riggs, currently on the Court of Appeals, will fill the vacancy created by Justice Michael Morgan's resignation from the Supreme Court and Judge Thompson will fill the vacancy created by the promotion of Judge Riggs.
"The need for fair-minded, even-handed, honest, experienced judges is more important than ever as our society and our courts wrestle with many critical issues," said Governor Cooper. "I am grateful for the willingness of Judge Riggs and Judge Thompson to serve our state's judicial system in these new roles. They each have deep experience and admirable careers of public service that will continue to bring value, honor and integrity to the judicial branch of state government."
Judge Allison Riggs is currently a judge on the North Carolina Court of Appeals. Prior to serving on the bench, Riggs held a variety of positions at the Southern Coalition for Social Justice including Co-Executive Director and Chief Counsel for Voting Rights. Riggs was a civil rights litigator and community lawyer who served as lead counsel in numerous voting rights cases, including twice arguing before the United States Supreme Court and many times before the North Carolina Supreme Court. Riggs received her Bachelor's Degree, Master's Degree and Juris Doctor from the University of Florida.
Judge Carolyn Thompson is currently a Deputy Commissioner on the North Carolina Industrial Commission. Previously, she served as a District Court Judge and Superior Court Judge in District 9, where she presided over civil, criminal, domestic, juvenile, and mental health proceedings. An active member in her community, Thompson is an ordained minister and has served as a mentor and volunteer for teen and truancy courts. Thompson received her Bachelor's Degree from Hampton University and her Juris Doctor from North Carolina Central School of Law.
Latest posts by Press Release
(see all)