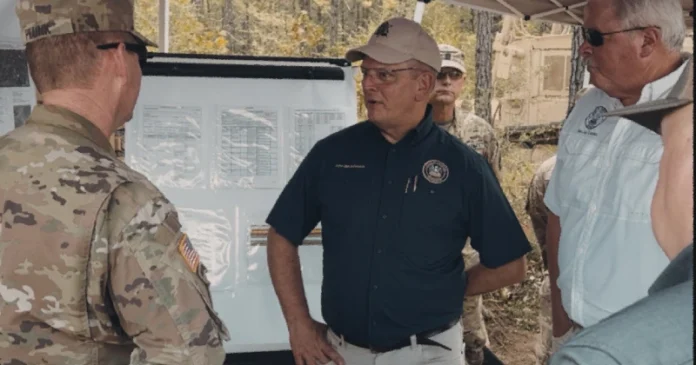 Below is a press release from Louisiana Gov. John Bel Edwards.
BATON ROUGE, La. – Today, Gov. John Bel Edwards and the Governor's Office of Homeland Security and Emergency Preparedness (GOHSEP) announced that FEMA has approved Louisiana's request for a Fire Management Assistance Grant (FMAG) declaration to help with wildfire fighting efforts for the Highway 113 Fire in Vernon and Rapides parishes. Today's approval brings the total number of FMAGs to four, including the Ida Fire and Lions Camp Fire in Vernon Parish and the Tiger Island Fire in Beauregard Parish. Firefighting costs eligible for FMAG coverage may include expenses for field camps, repair and replacement tools, mobilization and demobilization activities, equipment use, and materials and supplies. The announcement came as Gov. Edwards held a Unified Command Group (UCG) meeting this morning with all of the responding agencies who continue to provide state resources and assistance to all parishes impacted by the wildfires.
"We remain in constant communication with all of our federal partners and are grateful for their rapid approval of our latest request for assistance in fighting the Highway 113 Fire in Vernon and Rapides parishes," said Gov. John Bel Edwards. "Louisiana is still facing unpredictable and dangerous conditions as we continue to fight wildfires across the state. This is a long-term event and until we get a significant amount of rain, we must remain vigilant. Our state is still a tinderbox and there are still fires popping up all over. Do not burn anything. We must do all we can to prevent the further spread of wildfires and ease the stress on our responders."
As a reminder, the statewide burn ban remains in place until further notice, and there are no exceptions of any kind.
Latest posts by Press Release
(see all)