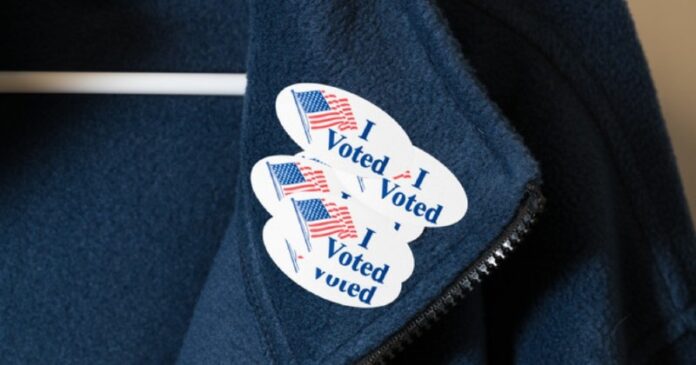 Below is a press release from Missouri Congressman Emanuel Cleaver.
Following the sixtieth anniversary of the March on Washington for Jobs and Freedom, U.S. Representative Emanuel Cleaver, II (D-MO), Ranking Member of the Financial Services Subcommittee on Housing and Insurance, announced the introduction of the Unhoused Voter Opportunity Through Elections Act (Unhoused VOTE Act) in the House of Representatives. Congressman Cleaver, along with Representatives Nikema Williams (D-GA), Colin Allred (D-TX), Bobby Scott (D-VA), and Marc Veasey (D-TX), introduced the legislation this month to protect voting rights and remove barriers that prevent unhoused individuals from registering and voting in federal elections.
"Every citizen of this great nation deserves the right to make their voice heard in our democracy—and there should be no exception for Americans that are temporarily unhoused or who choose to live in nontraditional housing," said Congressman Cleaver. "Whether or not someone has fallen on hard times financially should not determine that individual's ability to participate in elections, and the Unhoused VOTE Act will help to ensure that is no longer the case for Americans facing housing instability. As someone who has spent their life advocating for the expansion and protection of voting rights for all Americans, I'm proud to introduce this long overdue legislation with Rep. Williams and fellow Democrats in the House of Representatives."
"Your housing status shouldn't determine your ability to vote. That's why I worked with Congressman Cleaver to include the Unhoused VOTE Act in my voting rights legislative package. Our bill takes an important step to ensuring everyone has free and fair access to the ballot box–no matter your ZIP Code, no matter your housing status," said Congresswoman Nikema Williams (GA-05), co-chair of the Congressional Voting Rights Caucus and the Task Force for Strengthening Democracy.
Specifically, the Unhoused VOTE Act would protect voting rights for unhoused Americans by:
Formally establishing in law that no state may deny an individual the right to vote because they do not have a traditional home—an idea that was first put forth by Congressman John Lewis through the Voting Rights of Homeless Citizens Act;
Setting federal standards and formal protections for voting rights of unhoused people, such as:

Ensuring voting dropboxes are deployed in accessible locations;
Requiring shelters be eligible to be used as a place of residence when registering to vote;
Ensuring that people can use an unsheltered street location in order to vote;
Requiring that an ID issued by a criminal justice entity is eligible for use as voter ID;
Requiring outreach and resources be made available online and to relevant stakeholders; and more.

Conducting a study on the voting rights of unhoused Americans to determine the extent to which unhoused people are able or unable to register and vote in elections; and
Providing grant funding to expand access to voting for unhoused individuals.
The Unhoused VOTE Act is co-sponsored by Reps. Becca Balint (D-VT), Nanette Barragán (D-CA), Earl Blumenauer (D-OR), Jamaal Bowman (D-NY), Shontel Brown (D-OH), AndréCarson (D-IN), Troy Carter (D-LA), Sheila Cherfilus-McCormick (D-FL), Yvette Clarke (D-NY), Jasmine Crockett (D-TX), Lloyd Doggett (D-TX), Dwight Evans (D-PA), Mary Gay Scanlon (D-PA), Al Green (D-TX), Raúl Grijalva (D-AZ), Eleanor Holmes Norton (D-DC), Jonathan Jackson (D-IL), Sheila Jackson Lee (D-TX), Sara Jacobs (D-CA), Hank Johnson (D-GA), Sydney Kamlager-Dove (D-CA), Raja Krishnamoorthi (D-IL), Barbara Lee (D-CA), Jennifer McClellan (D-VA), Gwen Moore (D-WI), Kevin Mullin (D-CA), Wiley Nickel (D-NC), Donald Payne (D-NJ), Katie Porter (D-CA), Linda Sánchez (D-CA), Jan Schakowsky (D-IL), Adam Schiff (D-CA), Terri Sewell (D-AL), Bennie Thompson (D-MS), Rashida Tlaib (D-MI), Debbie Wasserman Schultz (D-FL), Bonnie Watson Coleman (D-NJ), and Juan Vargas (D-CA).
The Unhoused VOTE Act is endorsed by Campaign Legal Center, National Coalition for the Homeless, National Alliance to End Homelessness, National Low Income Housing Coalition, Southern Poverty Law Center, National Housing Law Project, American Civil Liberties Union, Public Citizen, ECU/LAV, Common Cause, Demand Progress, National Domestic Workers Alliance, Care in Action, Voto Latino, National Council of Jewish Women, Southern Coalition for Social Justice, Fair Fight Action, Black Voters Matter Fund, People For the American Way, MoveOn, National Council of Negro Women, National Disability Rights Network (NDRN), and more.
Official text of the Unhoused VOTE Act is available here.
Latest posts by Press Release
(see all)