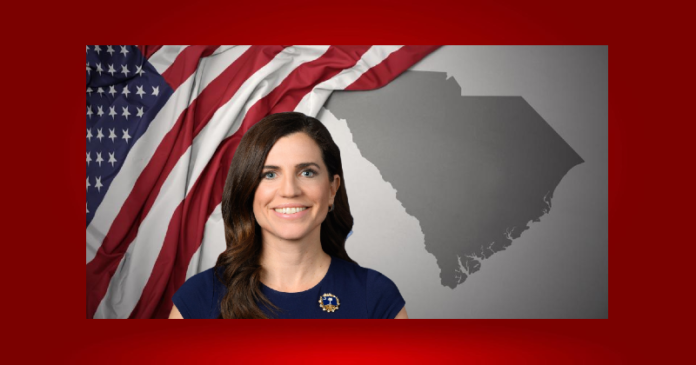 From her college career at the Citadel, to her remarks about fellow Republicans, and her humorous remarks at a recent prayer breakfast, Congresswoman Nancy Mace has made headlines throughout the past two decades for a variety of reasons.
"Congresswoman Nancy Mace has the ability to vote according to the needs and values of her district," Political talk show host Ben Burnett said. "Although she is pro life, she votes in favor of common sense legislation that may prioritize a woman's right to choose, over her own wishes. She's also shown that you can have adversity in her personal life, and you can still be desirable to your constituency."
Mace on Donald Trump
Mace has received praise and criticism from Trump and his supporters for certain public criticisms of former President Donald Trump. After the breach of the U.S. Capitol building on Jan. 6, Mace said Trump's "entire legacy was wiped out" on Jan. 6, 2021. but she has also publicly stated that she would endorse Trump if he were to win the 2024 Republican Party Primary and become the nominee. One fact that may surprise many Trump supporters is that Mace worked as a multistate field director on Trump's 2016 race. Her campaign media consultant, Chris LaCivita, is one of Trump's senior advisers. Additionally, Mace's campaign manager, Austin McCubbin, now serves as Trump's state director in South Carolina.
Whether or not Trump would consider Mace remains a mystery. Trump called Mace a "grandstanding loser" and a "RINO" in response to her Jan. 6 comments.
When Politico pressed Mace on whether or not she would endorse Trump in 2024, she said "We can't afford four more years of Joe Biden. I'm willing to bury the hatchet to save the country, and I know President Trump is too."
Mace attends the same church as Sen. Tim Scott, one of the Republican Primary challengers to Trump, and she introduced Scott at a prayer breakfast last week, where one of her statements went viral within the same day. "When I woke up this morning at seven, I was getting picked up at 7:45. Patrick, my fiancé, tried to pull me by my waist over this morning in bed and I was like, 'No, baby, we don't got time for that this morning. I got to get to the prayer breakfast and I got to be on time.' A little TMI," Mace, 45, told the event attendees. Mace defended the comments, saying she attends church because she's a sinner, not a saint. On her official Facebook page, Mace wrote:
"My speech was actually about a very vulnerable time in life and I shed a few tears telling the story about how the church changed my life.
Getting saved 4 years ago gave me the second chance I needed. Finding my faith was also life changing for my family – and we haven't looked back since.
I am indebted to Tim Scott for guiding me to his church, and I am indebted to our church for helping me get back on track, to find purpose in life and do good; to leave the world better than I found it. We can do all things through him.
Jeremiah 6:16 Stand at the crossroads and look; ask for the ancient paths, ask where the good way is, and walk in it, and you will find rest for your souls."
Mace's Educational Background
Mace's resume prior to her election to Congress includes a historical milestone at The Citadel, where she was the first female to graduate from the Corps of Cadets, where she received a degree in business administration.
In 2019, Mace successfully advocated for the inclusion of exceptions for rape and incest in a bill for a six-week abortion ban that passed the South Carolina state house.
Mace on Abortion
In a speech on the state house floor, Mace revealed that she had been raped at age 16. She has said she opposes abortion but does not believe the government has the right to tell a victim of rape or incest they do not have the right to an abortion. Mace recently gained attention for her effort to get Republicans to seek a middle-ground compromise with Democrats on the sensitive issue of abortion. Mace criticized Florida Gov. Ron DeSantis for signing a ban on abortions after six weeks. Other policy positions where Mace has gone against the grain include supporting legalization of marijuana and voting to hold ex-Trump chief of strategy Steve Bannon in contempt of Congress for defying a subpoena calling upon him to testify before the House Select Committee investigating January 6.
Mace on Gun Rights / 2nd Amendment
Below are some of Mace's comments on gun rights, the 2nd Amendment, and gun control.
"Every time a criminal tragically breaks the law using a firearm, the far left wants to take away the rights of law abiding citizens. This is after the left says they want to defund the police and sparked a new crime wave in our nation's cities."
"It doesn't matter whether or not you like guns – if the 2nd Amendment isn't safe, neither is the 1st Amendment. The founders believed Americans should have a right to defend themselves, and that the state shouldn't have the ultimate power."
"I will never waiver from defending our constitutional rights. I remain committed to opposing laws restricting law-abiding citizens rights. At the same time, I will continue to work to keep guns out of the hands of bad guys."
"There are several measures we can take to reduce gun violence, but first we have to acknowledge the system is broken. Gun violence is not the result of citizens following the law, it is the result of criminals and those seeking to do real harm, breaking the laws we already have in place."
"We know gun control doesn't work. Look at Chicago, where no larger than a 9mm is allowed within the city limits, yet every weekend, on average, more than 50 people are shot every weekend."
"A recent vote to ban certain firearms for those under the age of 21, won't put a dent in preventing gun violence because the vast majority of shootings are conducted by those over the age of 21."
"Here are some reforms to reduce gun violence and keep guns out of the hands of bad guys and yet these solutions also don't violate the rights of law abiding citizens. We can, and we should, find common ground on these and every issue:
Streamline all criminal records into one database at the state level (combining SLED, counties, municipalities, courts, DNR, etc.).
Streamline and strengthen criminal background checks.
Prohibit the sale of firearms to those who have previously used guns to shoot others (Uvalde).
Allow FBI to use more than a fax machine (no kidding) to communicate information about criminals to state and local agencies. The FBI should be allowed to use phone and internet. Today, they are not.
Provide resources for local law enforcement to utilize a "threat matrix" when certain individuals show disturbing signs or are reported to law enforcement.
Mace on Voter Registration and Election Security
"As a member of the House Election Integrity Caucus, it should be easy to vote and hard to cheat. Strong Voter ID laws go a long way to ensuring the sanctity of our elections."
"Additionally, we have to stop social media billionaires and private entities from providing funding to state or local election offices to have influence over the election process. Mace co-sponsored H.R. 7117, the Protect American Election Administration Act of 2022."
"I voted NO on #HR1 in the House and am glad to see the Senate sees it for what it is — a partisan power play to tilt scales in favor of the Left. Leave it to the Left to now go after their own members who are brave enough to say enough is enough. This is why people hate politics.H.R. 1. would give Washington control of every state's election processes, and so much more. So, for starters, it's unconstitutional."
H.R. 1 would:
Impose federal mandates that violate state constitutional election laws
Legalize ballot harvesting nationwide
Prevent states from issuing Voter ID laws
Provide taxpayer funding for political campaigns
Make voter fraud easier than ever before
Mace on Transgender Male Athletes Joining Female Sports Teams
"As the mom of a young female athlete, and as a former athlete myself, I understand the unfair disadvantages these young women feel when a biological male competes against them. Today I cosponsored The Protection of Women and Girls in Sports Act."
Mace on U.S. Border Security and Illegal Immigration
"Joe Biden's administration couldn't be more reckless in its border policies. Can you believe the President mandated vaccines for our troops and border patrol agents, while letting unvaccinated and untested illegal immigrants flood our border with COVID-19?
Biden allows millions of illegal immigrants into our country without vaccines, yet our troops are forced out of the military if they refuse the vaccine? It makes no sense. It's not putting America and its citizens first."
Joe Biden has created quite the mess. Finish. The. Wall. pic.twitter.com/oBRk0YLZF3

— Nancy Mace (@NancyMace) April 14, 2022
Mace at UFO / UAP Hearing
Rep. Mace's questions for David Grusch at a House hearing on UFO's and UAP's gained national attention. Grusch, an Air Force veteran who worked with the National Geospatial-Intelligence Agency (NGA) and the National Reconnaissance Office (NRO), recently made international headlines when he claimed to have seen evidence of a secret UFO crash retrieval program.
During the questioning, one exchange included Mace asking if the government had possession of the bodies of UFO pilots.
"If you believe we have crashed craft, do we have the bodies of the pilots who piloted this craft?" Mace asked.
Grusch replied, "As I've stated publicly already … biologics came with some of these recoveries, yeah."
Mace continued, "Were they human or non-human biologics?"
"Non-human," Grusch replied.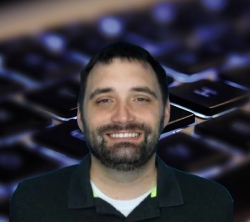 Latest posts by Matt O'Hern
(see all)