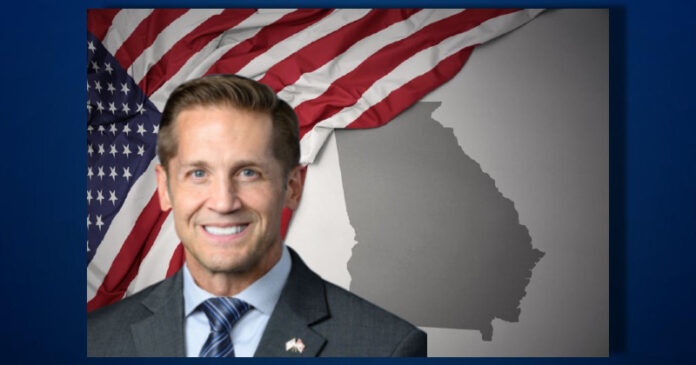 Congressman Rich McCormick is a Republican member of the U.S. House, representing Georgia's 6th Congressional District.
McCormick assumed office on January 3, 2023.
McCormick has declared his intention to run for re-election for District 6 in 2024. To date, no other Republican has declared a primary candidacy. Two Democratic Party candidates have declared candidacies: Shelly Abraham and Brian Hopkins.
Personal Background
McCormick is an emergency physician at Northside Hospital. Rich and his wife, Debra, an oncologist, have seven children and live in Suwanee. The McCormicks are members of Cross Pointe Church. McCormick was the runner up of Season 7 of the initial run of American Gladiators, losing in the final to Pat Csizmazia.
Educational Background
Graduated from Central Catholic High School in Portland, Oregon in 1986.
Graduated Bachelor of Science from Oregon State University in 1990.
Earned his Master of Business Administration from National University in 1999.
Earned his Doctor of Medicine at Morehouse School of Medicine in 2010.
Military Career
McCormick spent 20 years in the U.S. Marine Corps and Navy, which included service in combat zones in Africa, the Persian Gulf, and Afghanistan. As a Marine, McCormick flew helicopters and taught at Georgia Tech and Morehouse College as the Marine Officer Instructor.
In the Navy, Rich earned the rank of Commander and served as the Department Head for the Emergency Medicine Department in Kandahar, Afghanistan.
House Committees
McCormick serves on the the following U.S. House Committees and Subcommittees:
Committee on Foreign Affairs
Global Health, Global Human Rights, and International Organizations
Middle East, North Africa, and Central Asia
Committee on Science, Space, and Technology
Investigations and Oversight
Space and Aeronautics
Sponsored Legislation, Amendments, Bills, Resolutions
Official Congressional Website
Visit Rep. McCormick's official U.S. House website at mccormick.house.gov
Georgia Congressional District 6 Map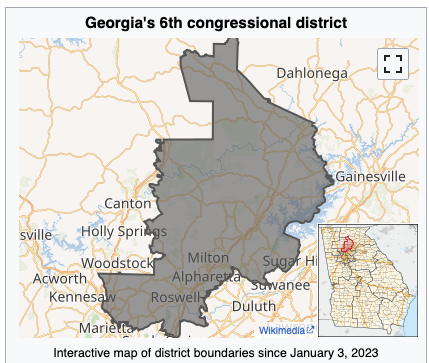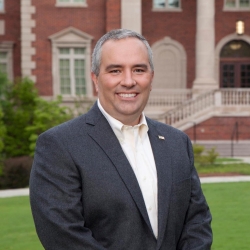 Latest posts by Ben Burnett
(see all)