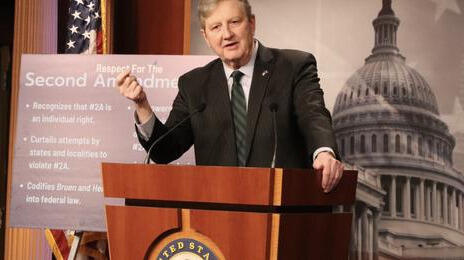 As Americans continue to debate gun control vs. gun rights, two southern senators, Sen. John Kennedy (R-La.), and Sen. Lindsey Graham (R-S.C.) in introducing the Respect for the Second Amendment Act to protect an individual's right to keep and bear arms.
The legislation would codify the Supreme Court's landmark decision in New York State Rifle & Pistol Association Inc. v. Bruen.
"Congress has the ability to use its authority to guard against state overreach—and that is what this bill does. At a time when the constitutional right to keep and bear arms is under attack in courtrooms throughout America, we must ensure that the Supreme Court's decision about the Second Amendment is not only legal precedent but that the law preserves it forever," said Kennedy, a member of the Senate Judiciary Committee. "The Supreme Court has spoken very clearly in Heller and Bruen on the Second Amendment: We have an individual right to own a gun." he added.
On the topic of gun ownership, the senator said, "I own several. I also believe that love is the answer, but I do, I own a hand gun just in case."
"I am very pleased that all Senate Judiciary Republicans are speaking with one voice when it comes to supporting the Second Amendment rights recognized by the Supreme Court in the Heller and Bruen decisions. Now more than ever, it is important that Congress recognize and support that the Second Amendment is an individual right and that the right to bear arms to defend oneself is an integral part of American society. With this bill, we are ensuring that the rights affirmed by the Supreme Court are part of the federal code—and preventing a future Supreme Court from reversing this decision. The Respect for the Second Amendment Act will memorialize the holdings in these landmark Supreme Court cases and provide further protection to the Second Amendment," said Graham.
According to a press release from Sen. Kennedy, the Respect for the Second Amendment Act would:
Create public and private rights of action against any person who seeks to enforce a law, rule or ordinance that violates the constitutional right of an individual to manufacture for personal use, acquire, possess, own, carry, transport or use a privately owned firearm or privately owned ammunition unless that law is consistent with the U.S. Constitution and history of firearm regulation.
Prohibit states from rejecting firearms licenses on the sole basis of the license originating under another state's jurisdiction.
Eliminate 18 U.S. Code § 927 so that, on a case-by-case basis, Congress can override state law when it proves an unconstitutional attempt to override the Second Amendment.
Background:
New York State Rifle & Pistol Association Inc. v. Bruen brought into question the constitutionality of a New York state law, known as the Sullivan Act, which required those who applied for a concealed carry license to show a special cause for getting a license.
The Court held that "New York's proper-cause requirement violate[d] the Fourteenth Amendment by preventing law-abiding citizens with ordinary self-defense needs from exercising their Second Amendment right to keep and bear arms in public for self-defense."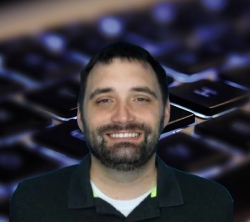 Latest posts by Matt O'Hern
(see all)