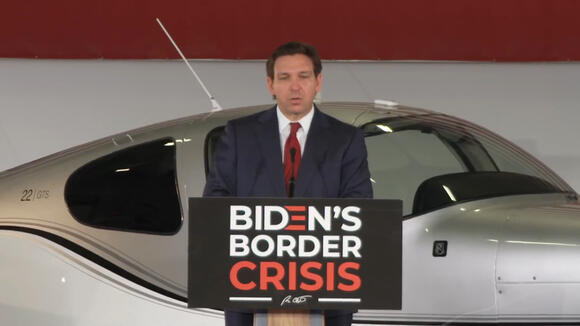 Earlier today, Florida Governor Ron DeSantis announced that since August 21, 2022, nearly 11,000 migrants have been repatriated after attempting to enter the state illegally. According to a news release from DeSantis', over the past weekend, 167 migrants were interdicted, with 51 migrants apprehended upon landing. Nearly 350 migrant vessels have been reported, with 259 removed by the Florida Division of Emergency Management (FDEM) and Florida Fish and Wildlife Conservation Commission (FWC). Earlier this week, Governor DeSantis signed Executive Order 23-49, extending the state of emergency for the ongoing illegal migration.
"As Biden's Border Crisis continues unabated, my administration is working hard to protect our communities and businesses from the many threats posed by illegal immigration," DeSantis said. "Because of our action, we have seen a drop in the number of vessels and people able to make landing in the Florida Keys, and our continued presence serves as a deterrent for illegal immigration. By extending the State of Emergency, we will continue to surge resources to assist interdiction and repatriation efforts."
DeSantis' announcement comes one week after a federal judge sided with DeSantis and Florida attorney general Ashley Moody's lawsuit against the Biden administration's 'non-detention' policy approach to immigration.
"FDEM is committed to continue working with our state and local partners to increase coastal vigilance and provide improved situational awareness on migrant activities," said FDEM Director Kevin Guthrie. "There are many risks associated with surges in migration, and the Division stands ready to respond to any potential threat our state faces."
Earlier this year, Governor Ron DeSantis signed EO 23-03 declaring a State of Emergency in response to the surge in migration along Florida's coastline. On February 15, Governor Ron DeSantis signed Senate Bill 6-B, creating the Unauthorized Alien Transport Program within FDEM.
Earlier this week, the Florida Highway Patrol and Florida Department of Law Enforcement announced the most recent strike force interdiction operations resulted in the interception of 15 undocumented aliens, the confiscation of over four pounds of fentanyl, which is enough to kill 1 million people, and 39 pounds of methamphetamine. The strike force was formed at the direction of Governor DeSantis to interdict human smuggling and human trafficking and to seize illegal weapons being transported through the state and has undertaken interdictions across Florida.
Other State actions reported by the state include:
Florida Division of Emergency Management (FDEM)
FDEM established a base camp and command post in Marathon for responding personnel. The base camp houses members of the Florida Highway Patrol, the National Guard, FDLE, and FWC.
FDEM is deploying teams to conduct assessments of the regulated disposal of vessels and coordinate preparedness and response to foreign animal disease risks into the state.
FDEM is coordinating the removal and disposal of migrant vessels.
FDEM is leading the coordination of state assets for the mass migration response, including:

Electricity to assist with power to command posts.
Pallets of bottled water and Meals Ready-to-Eat (MREs) to be used by responding personnel.
Night vision goggles and forward-looking infrared units for responding personnel to safely navigate and patrol waterways at night.
A large vessel platform to assist responding personnel in the detection of migrants at sea, search and rescues, long-distance travel, and travel in inclement weather.
350 personal floatation devices for use in the response and during interdictions.
Florida National Guard
The Florida National Guard has six aircraft on mission and has conducted 471 flights for a total of 1,109 flight hours.
The Florida National Guard has mobilized 150 National Guardsman to coordinate operational efforts with the U.S. Coast Guard and FWC aviation teams.
The Florida National Guard will bolster FWC marine patrol to support water interdictions and ensure the safety of migrants attempting to reach Florida through the Florida Straits.
Florida Fish and Wildlife Conservation Commission (FWC)
A total of 150 officers and support personnel have deployed to emergency migration response, and recently a seventh wave of 15 additional FWC officers have arrived to provide additional support throughout the Florida Keys.
FWC has tasked five large platform offshore patrol vessels in addition to maritime assets already in place. Included in those assets is the 85' vessel Gulf Sentry with six crew members. They are patrolling and assisting U.S. Border Patrol, U.S. Coast Guard, and Customs and Border Protection with migrant landings.
FWC Aviation is conducting routine flights in support of local, state, and federal partners and is coordinating with the U.S. Coast Guard, Florida National Guard, and FHP air assets.
FWC is working in conjunction with FDEM to assess and document derelict migrant vessels. FWC is documenting and processing vessels on state waters and FDEM is documenting and processing vessels on dry land.
Currently, FWC does not anticipate the need to institute any additional recreational boating restrictions in the region. For everyone's safety, recreational boaters are cautioned to remain clear of any suspected migrant vessel and alert authorities to their location.
If an abandoned migrant vessel lands on private property, the property owner is not responsible for its removal. The state will remove these vessels free of charge. Report an abandoned vessel to the FWC at 888-404-3922.
Florida Department of Law Enforcement (FDLE)
FDLE has nearly two dozen members deployed in Monroe County.
FDLE aviation assets are assisting with patrolling the waters.
FDLE is coordinating Florida's law enforcement response, similar to their active role in hurricanes, and is in contact with state and local partners to ensure they have the resources needed to manage the current mass migration situation.
As migrants are more at-risk to human trafficking and other crimes, FDLE is helping to gather and provide intelligence and conducting investigations and assisting as requested by federal, state, and local partners.
FDLE agents are conducting interviews and gathering intelligence in conjunction with US Customs and Border Patrol and Homeland Security Investigations.
Florida Highway Patrol (FHP)
FHP has deployed 30 troopers, six unmanned aerial vehicles (UAVs) with drone pilots, two fixed-wing aircraft with downlink capabilities, and one mobile command bus in support of ongoing operations.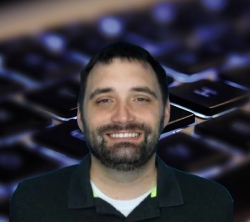 Latest posts by Matt O'Hern
(see all)