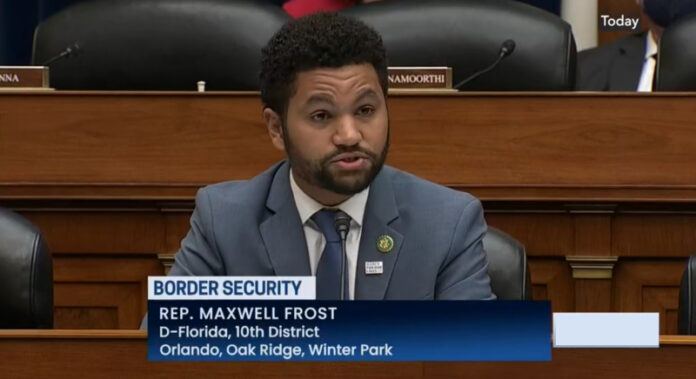 As U.S. Customs and Border Patrol Agents testified earlier this week, Congressman Maxwell Frost (D-Fla.) devoted part of his five minutes to emphasize the fact that the majority of illegally distributed Fentanyl doesn't come across the southern border. Frost, who elevated his political rank by decrying deaths from gun violence, was eager to hear confirmation that "only" 15 percent of Fentanyl enters the United States illegally along the southern border with Mexico.
Frost proceeded to describe the border security crisis as a "humanitarian crisis, not a criminal one." For a politician who built his brand on outrage over every death inflicted by gun violence, Frost shows no sympathy for tends of thousands of deaths that would be just as preventable with strengthened border security.
In Texas, you could take the 15 percent statistic Frost eagerly cited and apply it to the Texas Comptrollers' figures for deaths by Fentanyl, and attribute more than 200 deaths in Texas alone for the last complete year on record, 2021. The figure was already on pace to surpass 2021's total by the latest report, dating back to October 2022. Undoubtedly, other border states also have an influx of illegal Fentanyl, but Frost only wants you focus on the fact that the other 85% occur at "legal ports of entry."
Nationwide, provisional data from CDC's National Center for Health Statistics indicate there were an estimated 107,622 drug overdose deaths in the United States during 2021, an increase of nearly 15% from the 93,655 deaths estimated in 2020. The 2021 increase was half of what it was a year ago, when overdose deaths rose 30% from 2019 to 2020. The new data show overdose deaths involving opioids increased from an estimated 70,029 in 2020 to 80,816 in 2021. Overdose deaths from synthetic opioids (primarily Fentanyl), psychostimulants such as methamphetamine, and cocaine also continued to increase in 2021 compared to 2020.
If Frost wishes to be philosophically consistent, shouldn't his concern compassion for every single death that federal government could prevent extend beyond regulation of guns?