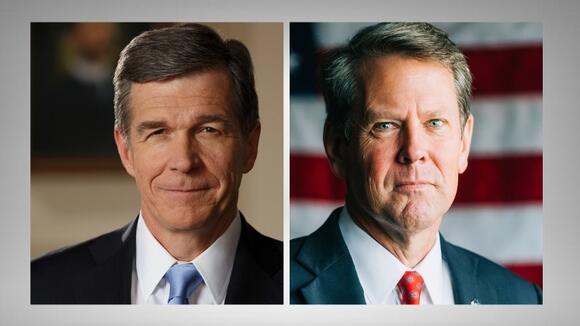 While political pundits throughout national media speculate about a potential 2024 campaign by Florida Governor Ron DeSantis, two other governors in the south have quietly built impressive resumes against the odds in swing states where the respective US Senators are in the opposing party.
Georgia Governor Brian Kemp (R) and North Carolina Governor Roy Cooper (D) have proven that they can go against statewide voting trends. Cooper won two terms in office in a state that went red for Trump both elections, re- elected Republican Senator Richard Burr the same year Cooper was first elected in 2017. Tar Heel State voters went on to split the ticket in 2021, when they re-elected Cooper but also re-elected Republican Thom Tillis. In Georgia, Kemp easily won re-election in 2022 despite Democratic incumbent Senator Raphael Warnock defeating Republican Herschel Walker.
Georgia political talk show host Ben Burnett is a believer in Kemp.
"Brian Kemp knows how to build a ground game and win in the trenches. Kemp stood up to Donald Trump and defied him often and only became more popular. While I have respect for Gov. Desantis. He's great at running up the score over social issues, but when we talk about policies and accomplishments. It is clear that Brian Kemp would rather do something, than be somebody. If I were Governor Kemp and considering a Presidential run… that's the message against Desantis. He's the greatest showman, but underneath the costume, he's a tin man."
While many Republican's may disagree with Burnett's tin man analogy for DeSantis, nobody doubts Kemp's remarkable success in a state that continues to become more purple with each election.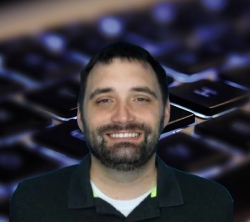 Latest posts by Matt O'Hern
(see all)