FROM ONE OF OUR RECOMMENDED SITES: ThomasJeffersonInst.org: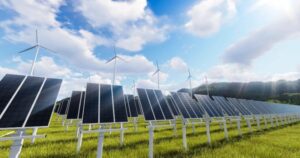 Virginia lost about 2,000 acres of productive farmland per week in 2021, according to data released in February by the U.S. Department of Agriculture. There are many reasons why farmers sell off their land, including development pressures, lack of interest by younger members of farming families, and the difficulties of turning a profit in the face of ever-changing market and weather conditions. See full story, HERE.
About this site and section: New South Politics provides political news analysis and commentary from Matt O'Hern, who has worked with political campaigns in the southeast, including Alabama, since 2002. O'Hern spent the first four years of the 2000's in Birmingham as a student at Samford University. He graduated in 2004 with a degree in journalism and a minor in political science. O'Hern's political campaign experience includes roles ranging from micro-targeted Presidential advertising campaign management to door-to-door canvassing in neighborhoods. O'Hern's professional experience includes news reporting and editing for various organizations and news publications in Virginia, as well as Alabama and Florida since 2002. O'Hern created New South Politics to cover remarkable trends in political news impacting southern states. O'Hern's other site, 2024Field.com, was created to inform and update voters on both sides of the aisle about the latest developments surrounding sitting and former politicians who have shown indications of interest in a 2024 candidacy.