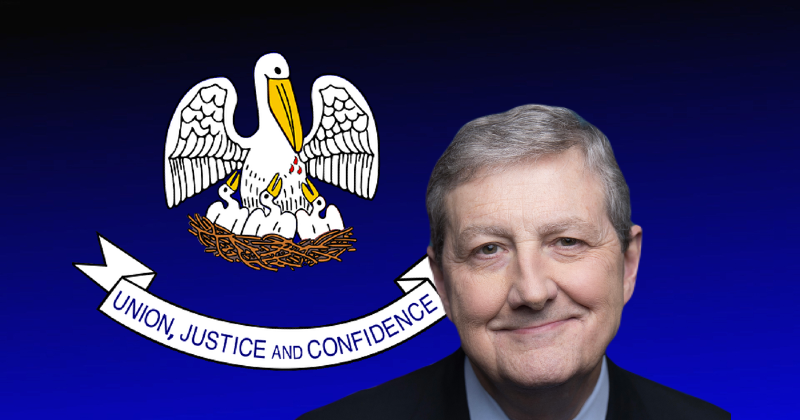 Considering the amount of recent polls showing tightening senate races across the country, there's a strong possibility that the control of the U.S. Senate may be in electoral purgatory for several weeks until December 10th, when the state will vote on whether or not to re-elect Senator John N. Kennedy.
Twelve challengers are hoping to unseat first-term Kennedy, who has the endorsement of former President Donald Trump. Kennedy, known for his candor and his tendency to ridicule any and all opposition, said he expects aggressive fundraising efforts to build up to $40 million during his campaign, while his ultimate opponent won't be determined until November 8th. Sen. Kennedy serves on the Appropriations, Banking, Housing and Urban Affairs, Budget, Judiciary and Small Business and Entrepreneurship committees in the U.S. Senate. He serves as the Ranking Member on the Subcommittee of Energy and Water Development for the Appropriations Committee, the Ranking Member on the Subcommittee of Federal Courts for the Judiciary Committee, and the Ranking Member on the Subcommittee of Economic Policy for the Banking Committee.
Leading Democratic challengers in the Senate race — former Navy fighter pilot Luke Mixon and activist Gary Chambers Jr. — will face a major uphill battle to unseat Kennedy, who has already raised $16 million, but Chambers Jr. believes that fundraising differences for this election won't be as crucial as usual. According to the Associated Press, Chambers, who had $137,986 cash on hand as of the most recent reporting period.said, "I don't need $40 million to beat John Kennedy; just a couple of million."
Louisiana Democrats have not sent someone to the U.S. Senate since 2008, Gov. John Bel Edwards is the only statewide elected Democrat and Republicans hold two-thirds of the seats in the state Legislature.